If you already live the city life, you are probably familiar with the delicate balance between loving it and wanting to escape it. Cities are convenient, lively, and exciting; there is always something new to do and see. The dining and shopping options are often more abundant, as are job prospects and the professional landscape. But cities can also get exhausting. The noise, fast pace, and large population can all get to you. If you have a family or are looking to have one, cities can be somewhat prohibitive toward the lifestyle you may like to have. However, areas like Burlingame offer a townhome charm with a little bit of everything: It includes both a downtown urban area and a suburban sector that offers more seclusion. Even if you currently reside further away from the city center, sometimes a metropolitan area can still feel stifling, and the desire to just get away for a little while can creep up on you. The opportunities to escape to lush greenery, gorgeous beaches, and quiet towns while still being near the San Francisco Peninsula are one of the best benefits of Burlingame real estate.


Whether you're looking for Burlingame houses to maintain a slower lifestyle, currently living in the San Francisco Metropolitan Area, or simply deciding what town is right for you in the Greater San Francisco area, here are a few day trip getaway ideas.
1. Golden Gate Recreation Area
While the Golden Gate Bridge is one of the most recognizable landmarks associated with San Francisco,
the Golden Gate Recreation Area
is a park across the water from the San Francisco Peninsula that looks and feels like a different world. A day trip to the GGRA has the perk of being super close to the city and its outer suburbs, including Burlingame real estate, so you won't sink a lot of the day into driving for hours upon hours. This gem near the SF Peninsula is a massive national park that looks like an untouched natural oasis. It offers a nearly endless list of outdoor activities, including hiking, biking, camping, fishing, organized tours, and beaches.
2. Muir Woods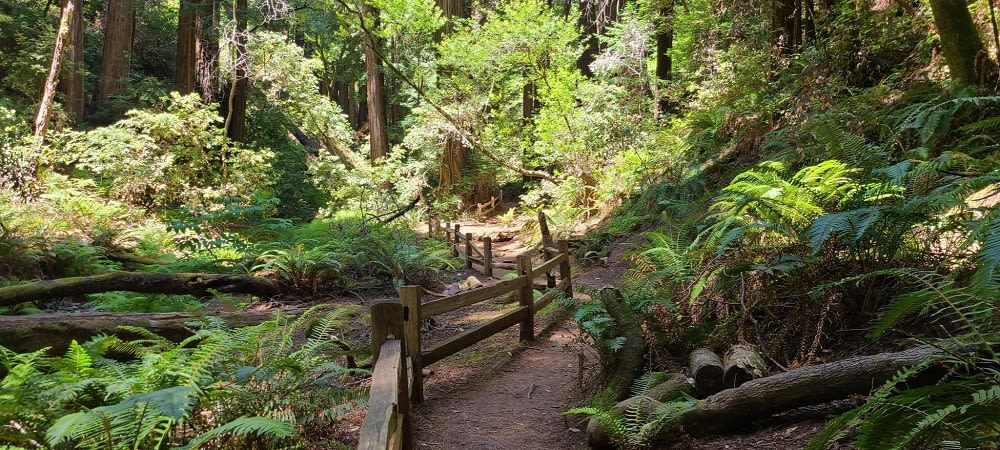 If you are willing to commit to driving a bit farther north, right above the Golden Gate Recreation Area is the
Muir Woods National Monument
. At this stunning and serene forest park, you can walk amongst some of the oldest, tallest trees in the world. Hiking between the Redwoods on an array of trails is the biggest draw for visitors to Muir Woods. Reviews from past visitors largely remark on the surreal, almost uncanny sense of calm given off by the ancient landscape. Muir Woods is the perfect antidote to city grievances.
3. Carmel-by-the-Sea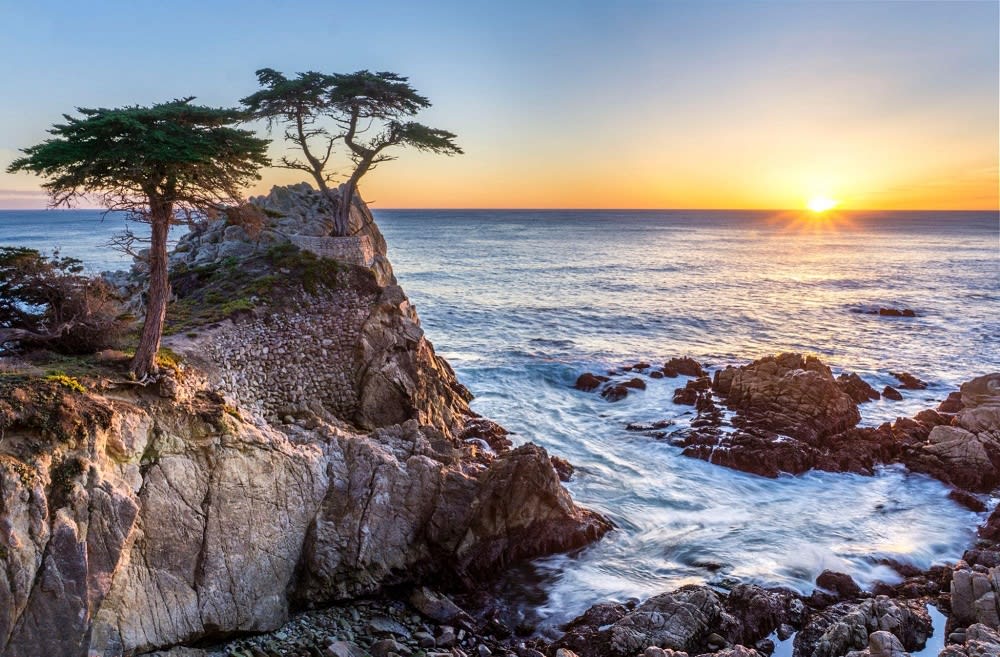 To the south of the San Francisco Peninsula is the coveted and significantly quieter peninsula of Monterey.
Carmel-by-the-Sea
is a quaint, fairytale-like beach town on the Monterey Peninsula, about two hours south of the SF Peninsula. Carmel looks like a cottage town ripped from a storybook, widely known for its signature cottage architecture reminiscent of old princess movies. Beyond the homes, Carmel has a rich historical culture with multiple landmarks to visit if you are interested. The 18th-century church and museum at the Carmel Mission Basilica are gorgeous monuments of a distant era where you can learn about California's past. Carmel is also home to a number of state beaches, cafes, and venues, all retaining the quintessential escapist charm of the town.
4. Pescadero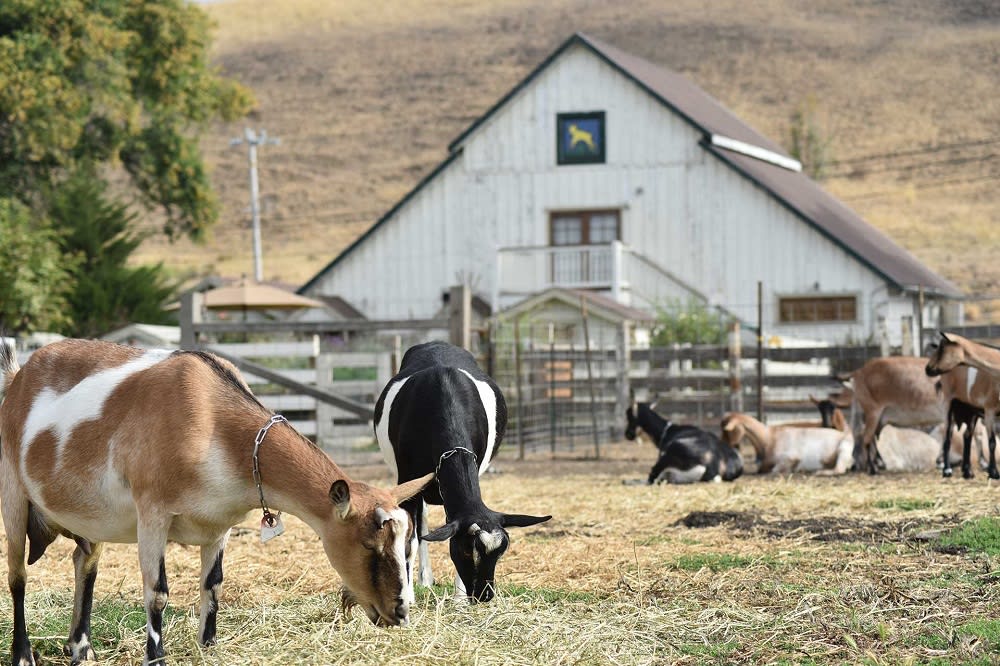 For a beach escape a bit closer to San Francisco, there is
Pescadero
, a town along the coastline about halfway between Monterey and San Francisco. Pescadero has a beautiful state beach and some unique opportunities to sample and experience the farm country in this area.
Harley Farms Goat Dairy
is an active goat farm that offers a distinctive experience not on offer in most beach towns. The farm serves farm-to-table fare in a converted hayloft among the goats. You'll be hard-pressed to find fresher ingredients, or cuter company, at Harley Farms.
5. Alcatraz
San Francisco is one of the oldest, most important cultural and commercial hubs in America, and the ability to take a day trip to any of its many landmarks and attractions is a priceless benefit of Burlingame real estate. For history, mystery, and a day on the water, families and singles alike can experience
Alcatraz Island
, the infamous seat of the decommissioned Alcatraz prison. This prison was home to notorious criminals such as Al Capone and has been the subject of countless television, film, and written tales. Visitors can take tours, visit the famous prisoner gardens, or take a break in the surrounding park areas. Getting there requires a scenic ferry ride with beautiful views — a selling point in and of itself.
6. Santa Cruz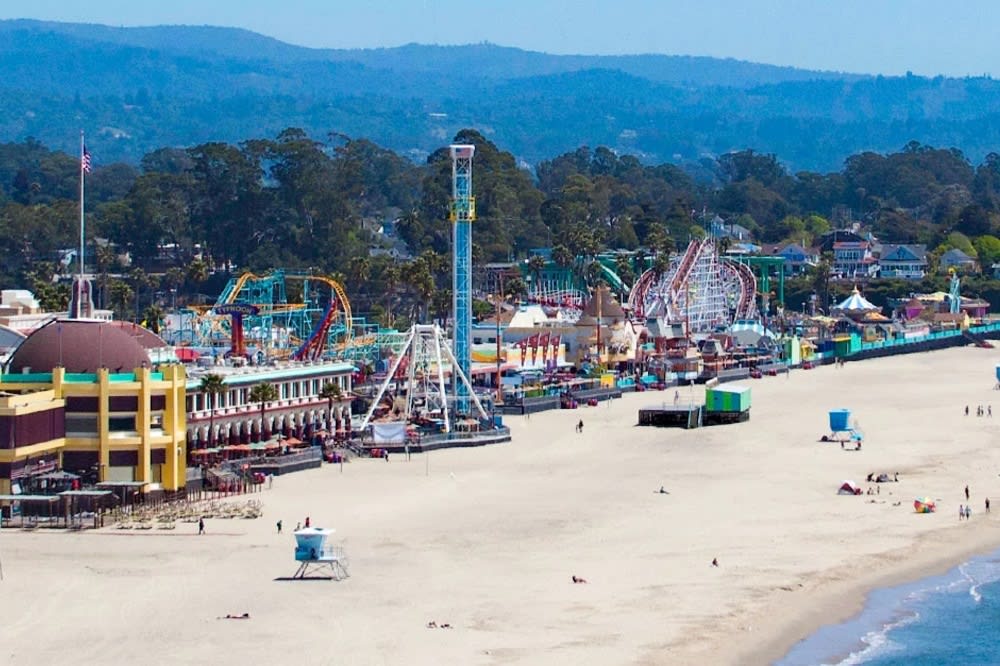 For a laid-back but more lively beach town experience, San Francisco residents can take a day's trip to
Santa Cruz
. Immediately upon entering Santa Cruz, the staple, chilled-out California culture of this surfers' paradise will wash over you. Santa Cruz not only has some of the best surf breaks in the state of California but also has plenty of relaxing places for dining and entertainment. After a day of surfing, you can visit Point Market to grab a bite and then head over to the Santa Cruz Beach Boardwalk to ride the sky glider carts that offer an unbeatable view of the ocean. At night, there are gastropubs and beer gardens to kick back in with an artisan drink. Santa Cruz is also an excellent place for families and couples because there is so much to do; you can pack a lot into a one-day trip.
Looking for Burlingame real estate?
City dwellers understand the invaluable potential a day trip getaway can have for one's mental and physical health. Having access to the accommodations and practicality of a city like San Francisco while also escaping to natural oases for hikes and beach relaxation makes the San Francisco Peninsula one of the country's most coveted real estate locations. Burlingame real estate truly offers it all with equal proximity to both city and country. If this list has you dreaming of both,
contact Mary Ann Teixeira
.