Burlingame, California, well-known for its scenic beauty, is a popular vacation spot for people visiting the San Francisco Bay area. Located on the San Francisco Peninsula in San Mateo County, Burlingame is a city with small-town charm and world-class dining and entertainment. So whether you've been basking in the beauty of its nature preserves or enjoying the arts and culture scene, Burlingame has several fantastic fine dining restaurants that are sure to please even the most sophisticated palate. Before looking at homes for sale in Burlingame, read about seven of the best restaurants that will leave you in culinary bliss!
Stella Alpina Osteria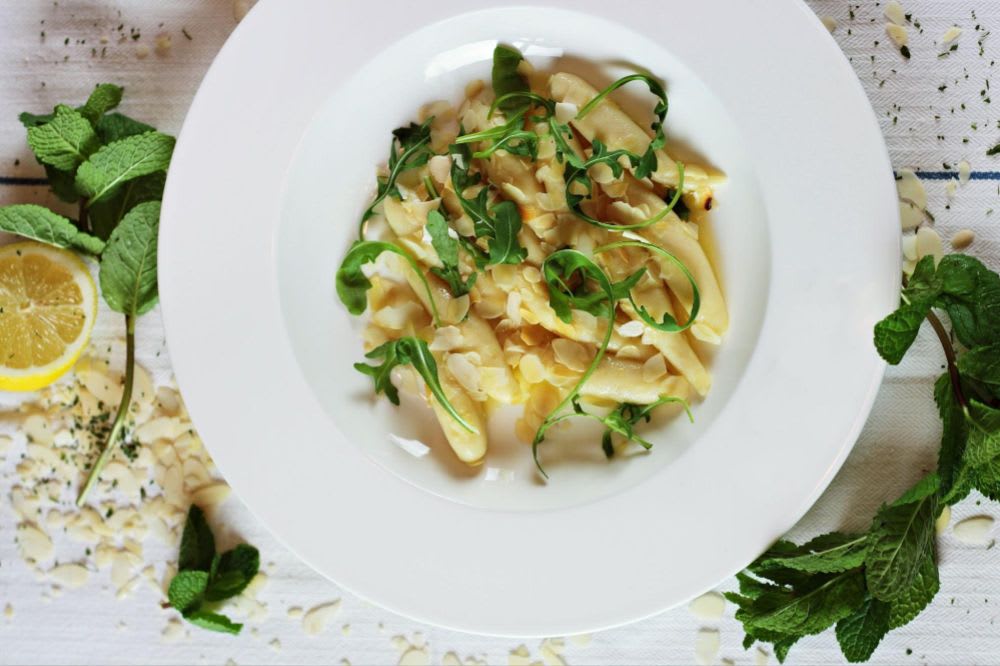 As you walk into
Stella Alpina Osteria
, you are instantly transported to a cozy mountain inn, just like the ones you would see in the Swiss Alps. The service is impeccable, with constant efforts by the restaurant to train and educate their staff on the latest trends in fine dining.
The menu enhances the décor, with dishes reminiscent of those in the Swiss Alps, and an array of Northern Italian dishes. Customer favorites include risotto, pasta, ragu, and braised meats. Chef Matteo Ferrari is famous for his signature dish, Veal Osso Buco over Marscapone Polenta and Nonna's Housemade Potato Gnocchi. They offer a full bar and Italian and California wines that the staff is trained to help you pair with your favorite dish. Stella Alpina Osteria is located at 401 Primrose Road in Burlingame.
Wakuriya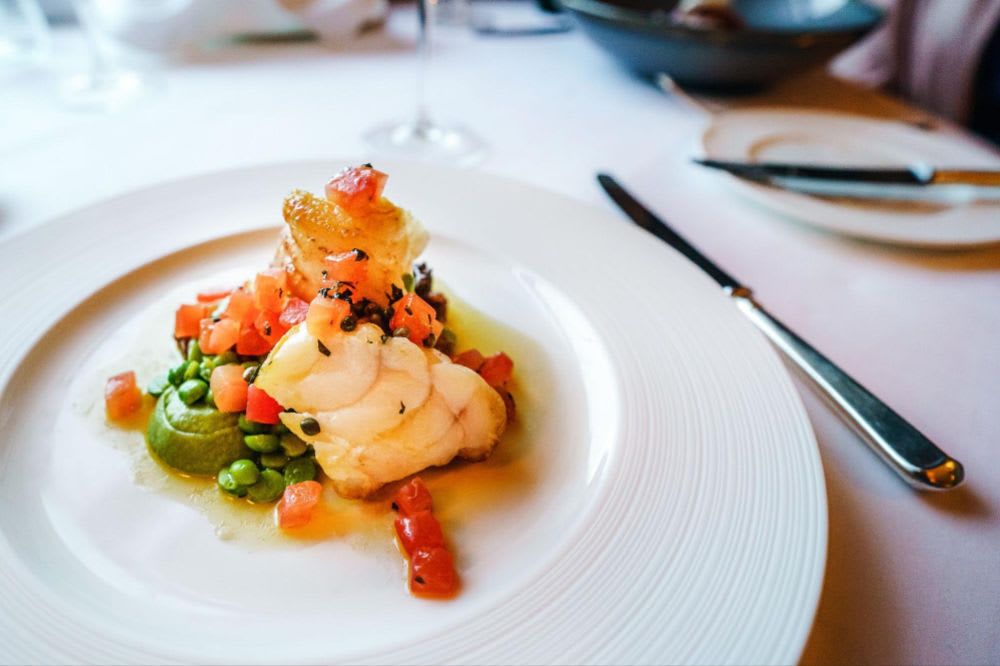 Located at 115 De Anza Boulevard in San Mateo,
Wakuriya
is an experience in upscale Japanese cuisine. A 2019 Michelin-star restaurant, Wakuriya is famous for its lobster with strawberry-infused sauce, skewered scallops, and Gandara. Chef Katsuhiro expertly prepares each dish with a masterful flair that entices diners with its exquisite detail. The menu combines the chef's unique style with excellent Japanese and Californian ingredients. The décor is warm, welcoming, and minimalist in style. Wakuriya is highly sought after, and reservations are placed up to 30 days in advance.
Espetus Churrascaria
Espetus
is an authentic southern Brazilian steakhouse in the Bay Area. Founded on the principles of authenticity, tradition, and hospitality, the restaurant goes above and beyond to ensure that your dining experience is exceptional. Espetus Churrascaria is an adventure in dining, with meats grilled over an open flame and carved tableside by Gaucho Chefs to ensure the freshest, most succulent meals. Pao de Queijo (Brazilian Cheese Bread) compliments every meal. In addition, a Feijoada Bar is available on weekends with rich black bean stew, served with Carne Seca (pork meat), rice, collard greens, pork belly, toasted yucca flower, and fresh orange slices. Espetus is located at 710 South B Street in San Mateo.
San Mateo Prime
This American steakhouse is the place to be for the best prime rib in the San Francisco Bay Area. The restaurant staff is super attentive, and the cuisine exceeds expectations. In addition to succulent prime rib,
San Mateo Prime
also serves exquisite New York Strip, a delectable rack of lamb, a great chicken parmesan, and delicious salmon. The desserts are exceptional, with the crème brulee being a top contender, followed closely by their creamy cheesecake. Also, customers rave about their side dishes, which include popovers, a fresh garden salad, garlic mashed potatoes, and garlic linguine, to name a few. San Mateo Prime is located at 174 East 3rd Avenue in San Mateo.
Sushi Yoshizumi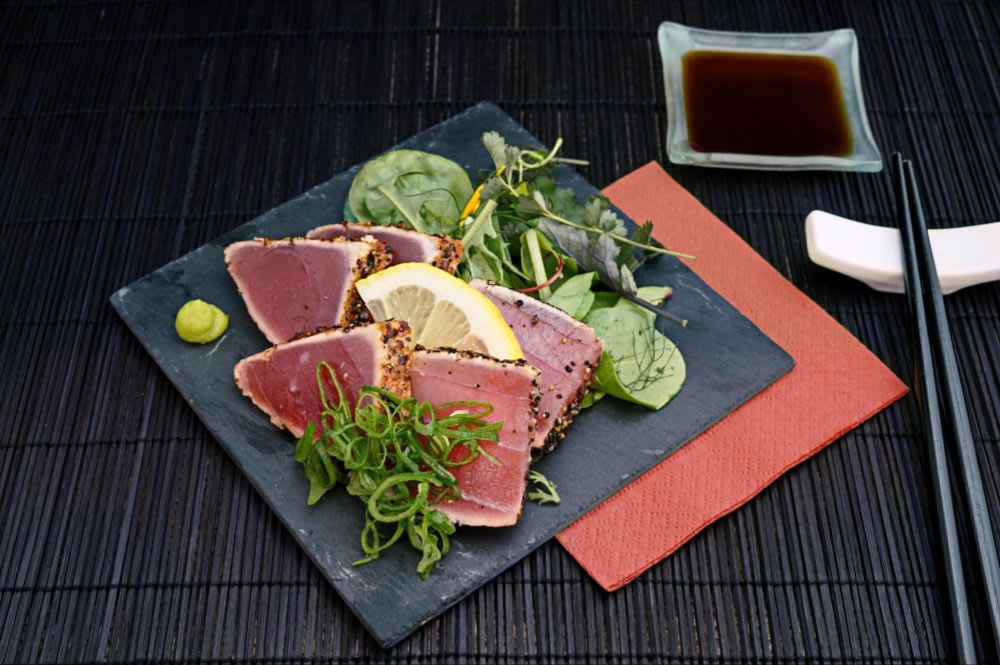 If you're looking for an exquisite, authentic omakase experience, look no further.
Sushi Yoshizumi
is renowned for its sweet shrimp sashimi with uni, bonito sashimi, kinmedai, aji, ika, tiger shrimp, and baby mackerel. The restaurant only does two seatings per night, nine guests at a time. As a result, this exclusive restaurant has a nearly 30-day waiting list. In addition to their remarkable cuisine, they have sake and a small wine selection. Every dish is expertly prepared with the freshest ingredients. Sushi Yoshizumi is located at 325 East 4th Avenue in San Mateo.
Porterhouse
Customers rave about the steaks at
Porterhouse
, stating that there are no better steaks in the area. A classic steakhouse with a welcoming atmosphere and attentive servers, Porterhouse has quickly become a local favorite. The menu features aged Midwest beef, seasonal produce, fresh seafood, house made sauces, and stocks. They list five "Mother Sauces," which include Bechamel, Veloute, Espagnole, and Hollandaise. All steaks are dry-aged in-house for over 28 days. In addition to their renowned steaks, favorite entrees include lamb chops, grilled cornish hen, heirloom tomato risotto, and the chef's seafood catch of the day. Porterhouse is located at 60 East 3rd Ave in San Mateo.
The Iron Gate Restaurant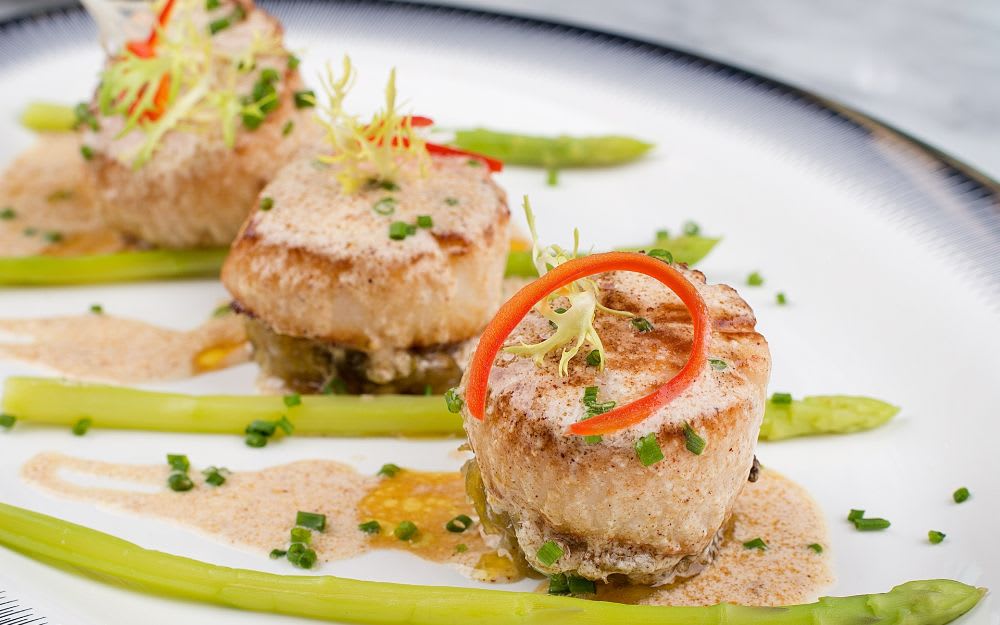 Classic and classy, with an old-world feel, the Iron Gate Restaurant has an excellent French Continental menu and exceptional staff. Steaks top the list, followed closely by fresh salmon, prawns/scallops Bordelaise, and veal Scallopini. Customers rave about the fresh, flavorful sides and the Oysters Rockefeller appetizer. Private dining rooms are available for interested parties, and the Iron Gate Restaurant is located at 1360 El Camino Real in Belmont.
Fine dining and fine living
Not only is the Burlingame area famous for its fine dining, but it is also well-known for its high quality of life for residents. The City Of Trees is ripe with natural beauty, small-town charm, and big-city excitement. Before setting out for a luxurious meal, try visiting the Peninsula Museum of Art or Clay House Art. The Crystal Springs Golf Club is popular with the locals, or treat yourself to an Elite Limousine Wine Country Tour.
If you're ready to look at homes for sale in Burlingame, now is the time! Contact trusted and knowledgeable realtor
Mary Ann Teixeira
for your Burlingame real estate needs!