If you're considering selling San Francisco real estate in 2022, it's important to start imagining what the process looks like for your home, and what steps you need to take to maximize and accelerate your sale.

Below is a checklist of things to do before listing your San Francisco or Bay Area luxury home for sale.
Deep clean
When
listing
Belmont homes for sale, it's essential to make a good first impression. This means providing a clean and tidy space for potential buyers to tour. A deep clean from top to bottom will help you achieve this goal. Deep cleaning your home prior to listing will not only ensure a fantastic first impression, it allows buyers to see the full potential of your space. Additionally, a clean home makes for a much better online listing and can reduce stress during the move-out process.

If you're unsure where to begin the deep cleaning process, use the following check-list:

1. Start with the ceilings and work your way down. Dust for cobwebs and clean any grime that may have accumulated over the years.

2. Wipe down all walls, baseboards, doors, and door frames. Be sure to remove any fingerprints, smudges, or dirt.

3. Clean all light fixtures, ceiling fans, and windows.

4. Vacuum and/or mop all floors, making sure to get into those hard-to-reach spots.

5. Don't forget the bathrooms. Scrub toilets, showers/tubs, sinks, and mirrors until they shine.

6. Declutter your space. This includes putting away personal items, removing excess furniture, and anything else that may make your home appear cluttered or small.

With lots of things to do before listing your Belmont home for sale, you can easily and effectively hire out the deep cleaning process to an experienced professional to save time. The money will be well spent, and your realtor is sure to know someone who specializes in deep cleaning Bay Area homes.

Once you've cleaned and decluttered your space, you'll be that much closer to closing on a successful sale.
Pack and store your belongings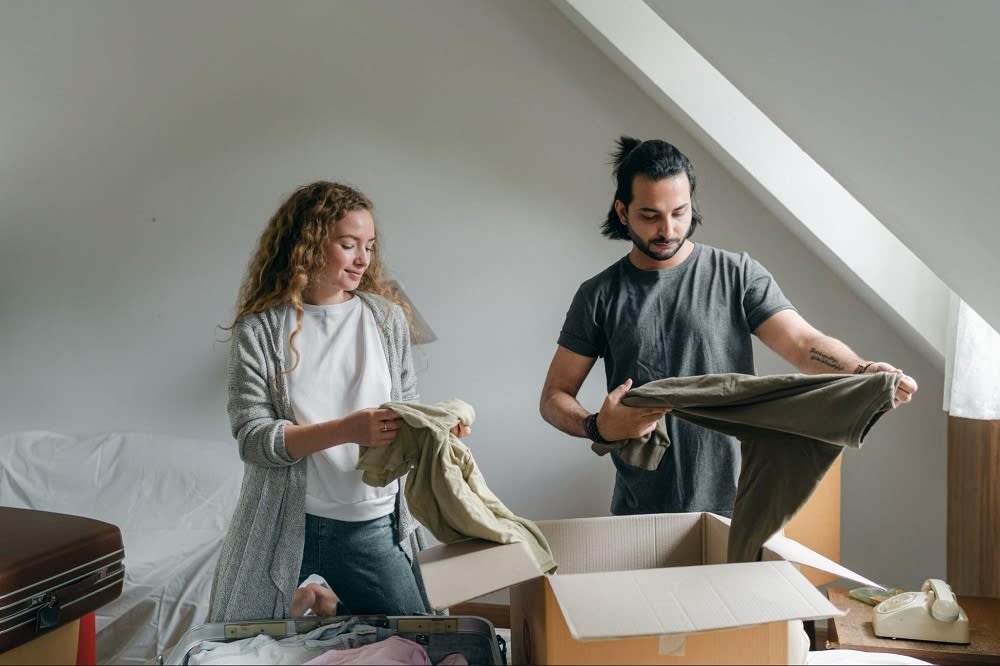 Photo courtesy of Pexels

Your next step is to pack and store your belongings. This includes anything that you won't need between now and when you move out of your Bay Area home. For example, if you have seasonal clothing or decor, holiday decorations, or extra furniture, now is the time to store it in a secondary location—either your new home or a storage unit. Packing and storing your belongings will not only make it easier to keep your home clean and clutter-free while it's on the market, but it allows potential buyers to envision their own belongings in your space. It'll also help you get a jump start on your own move.

Below is a brief checklist for packing and storing your belongings before listing a Burlingame home for sale:

1. Start with clothes you won't wear between now and moving into your new home. This can include out-of-season clothing or formal wear.

2. Next, move on to non-essential furniture and decor items. This may include extra chairs, side tables, and throw pillows that can be stored away until you need them again.

3. Don't forget about the small things that can really add up. Knick-knacks, CDs/DVDs, books, and other small items should be packed and stored away.

4. Once you've gone through your entire home and packed everything you need to store, it's time to find a place to put it all. This can be a storage unit, storage pod, or the home of a family member or friend.


Remember, if you need help with any of the above tasks, you can hire professional assistance from an experienced and well-rated moving service.
Look for small areas in need of repair
You can be certain potential buyers are going to spot the smallest details in need of fixing while touring your home.

You want your home to look its best when listed among other Bay Area luxury homes for sale, so take care of the following items before listing:

1. Take care of any wall damage in need of putty, sanding, and repainting.
2. Touch-up or fully re-paint each room as necessary.
3. Spruce up baseboards with a fresh coat of paint.
4. Clean or replace dingy light switch covers and outlet plates.
5. Replace any burned-out light bulbs.
6. Hire an inspector to learn about any other items in need of prompt repair.

If there are any items that need to be repaired or replaced, do so before listing your home. Potential buyers will be more likely to make an offer on a move-in-ready home. If you're unsure of how to make repairs, hire a professional to do the work for you.
Tend to your home's exterior
Your home's curb appeal is the first thing potential buyers will see when touring Redwood City real estate, so it's important to make a good impression. This means taking care of your home's exterior and making any necessary repairs or improvements.

Below are some things you can do to get your home's exterior ready for listing:

1. Mow your lawn and trim any hedges or bushes.
2. Pull any weeds in your garden beds and mulch as necessary.
3. Power wash your home's siding, walkways, and driveway.
4. Clean out your gutters and downspouts.
5. If necessary, repaint your front door and shutters.
Make additional high ROI upgrades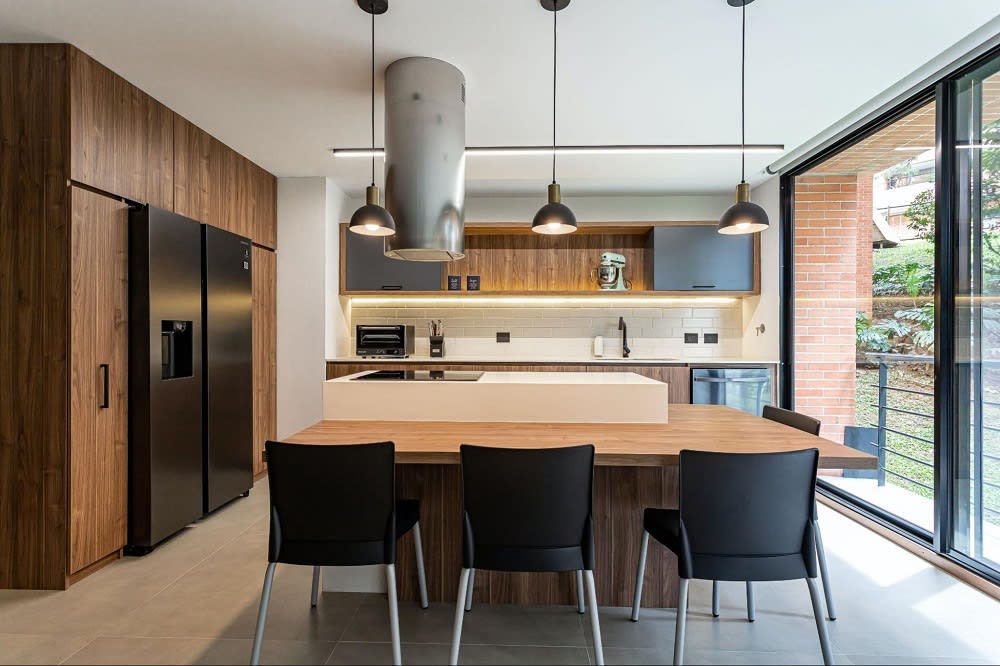 Photo courtesy of Unsplash

If you're looking to make additional upgrades before listing your Burlingame home for sale, focus on those that will give you the biggest return on investment (ROI). These are typically kitchen and bathroom upgrades, as well as anything else that will make your home more appealing to potential buyers.

Below are a few examples of high ROI upgrades:

1. Add or update kitchen appliances
2. Update countertops and backsplash
3. Install new flooring throughout your home
4. Renovate your bathrooms
5. Add energy-efficient features like solar panels or a tankless water heater

By making these upgrades, you'll be able to list your home for a higher price and attract more buyers.
Stage your space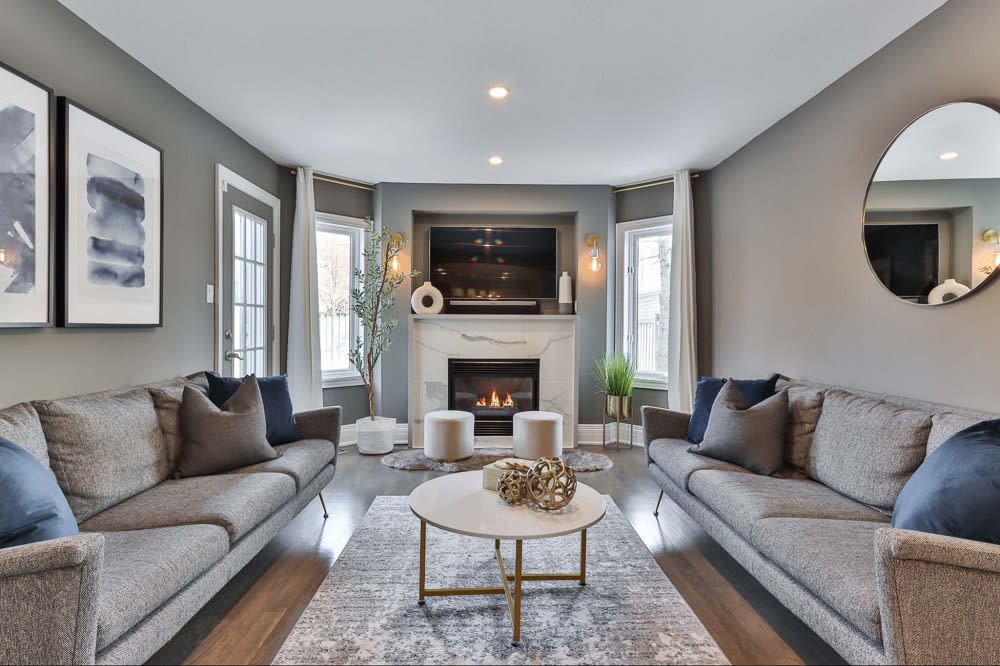 Photo courtesy of Unsplash

Once you've made all the necessary repairs, it's time to start staging your space. This means making your home look as attractive as possible to potential buyers seeking their dream property among other San Francisco Peninsula homes for sale.

Below are a few tips for staging your home:

1. Remove any personal items like family photos and heirlooms.
2. Depersonalize your space by painting walls in neutral colors.
3. Declutter each room and rent a storage unit for excess items.
4. Arrange furniture in a way that is both aesthetically pleasing and functional.
5. Add fresh flowers or greenery to brighten up your home.

Given staging is proven to help homes sell more quickly and for a higher price than non-staged competitors, it's considered yet another high-ROI investment to consider when selling. Your realtor should be able to recommend several professional staging companies for the job.
Work with a Bay Area real estate expert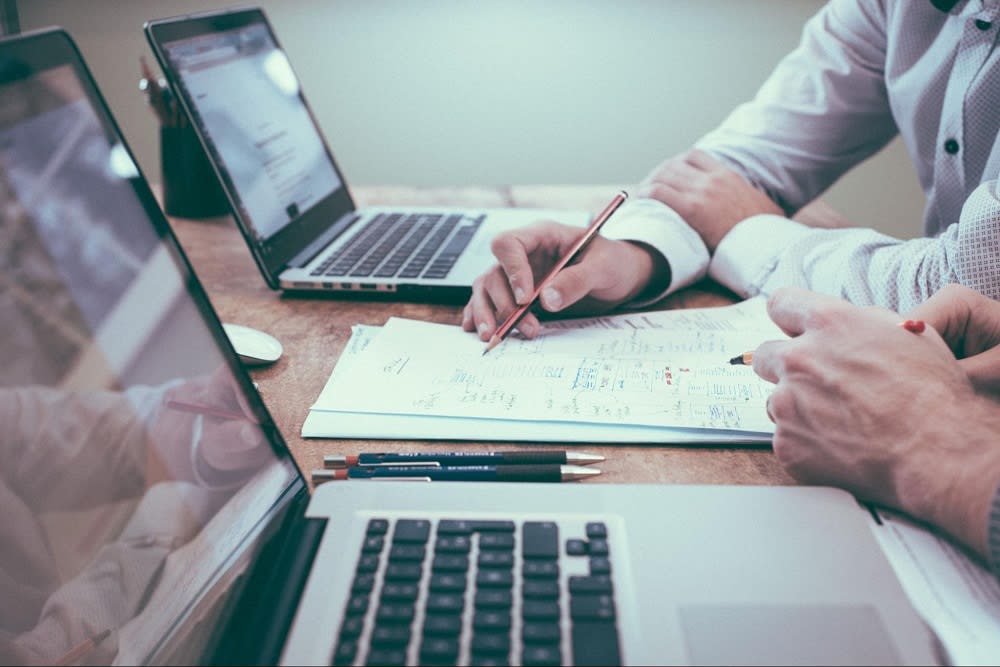 Photo courtesy of Unsplash

Finally, consult with a real estate agent who knows your local market inside and out. They'll help you come up with the best listing price for your home and give you expert advice on how to prepare it for sale.
When looking for an experienced San Francisco Peninsula real estate agent, you should:
1. Identify a few realtors to interview.
2. Hire an agent who meets your personal requirements.
3. Discuss your home's listing price, photos, and description—as well as how they plan to market its unique value to buyers.
By working with a top-performing agent, you'll be in the best possible position to sell your Bay Area real estate quickly—and
Ready to list your San Francisco home for sale?

*Header photo courtesy of Shutterstock