Tricks, treats, and everything in-between

The leaves have fallen, the apple cider is brewing, and it's time for Halloween! Getting dressed up in costumes, picking out a pumpkin from the patch, and taking a train through the redwoods are just a few of the incredible Halloween activities taking place near the San Francisco Bay this fall. All ages will enjoy these nine spectacularly spooky events in the San Francisco Peninsula.
Spooky Times at Deer Hollow Farm

Don your favorite Halloween costume and head to Deer Hollow Farm for their annual Spooky Times event. On Saturday, October 24th, Deer Hollow Farm will transform into a spooktacular environment for children and their families to explore. Traipse through the haunted barn and the dark forest, enjoy themed Halloween treats and drinks, and meet the farm animals up close. Goats, sheep, chickens, and Luna the cow will be roaming in open pens for children to interact with. Additionally, there will be a selection of arts and crafts activities, such as making chocolate bat finger puppets, planting seeds to take home and watch grow, and getting hands-on at the creepy sensory immersion table. This working farm is 160 years old and celebrating Halloween on these grounds is an unforgettable experience. The event takes place from 10 AM to 3 PM, and admission is only $5 per person if you arrive in costume! All proceeds benefit the upkeep of the farm.
47th Safeway World Championship Pumpkin Weigh-Off in Half Moon Bay

For nearly 50 years, Half Moon Bay has hosted the heavyweight championship for star pumpkins, and not even COVID-19 can stop this celebration of gigantic gourds. The Safeway World Championship Pumpkin Weigh-Off is a stunning display of agriculture that will delight viewers of all ages. Due to COVID-19 restrictions, this year's event will be live-streamed on without in-person spectators, but kids and adults will both enjoy watching as pumpkins are weighed and farmers vie for the pay-by-the-pound first place prize, which awards $7 per pound to the largest pumpkin. A mega prize of $30,000 will be awarded to a record-breaking pumpkin if one can surpass the current record holder, which was set in 2016 by Mathias Willemijns of Belgium with a 2,624-pound pumpkin.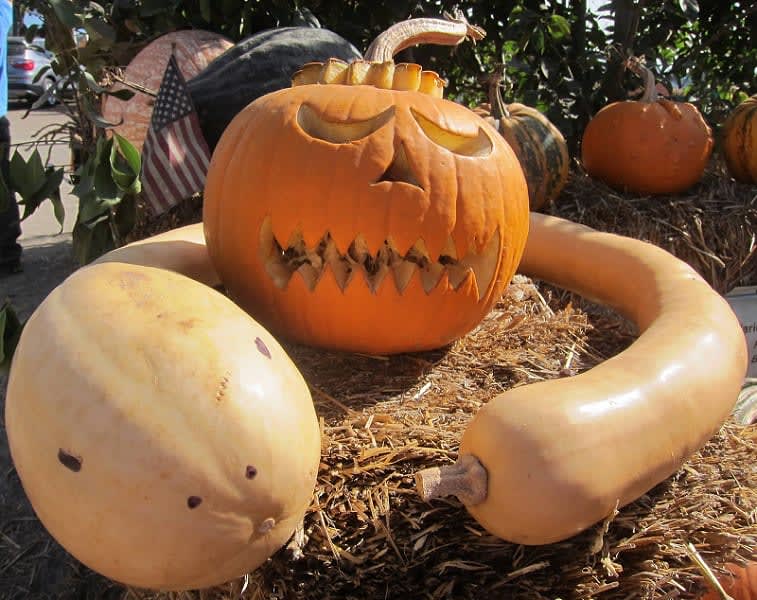 Credit: Farmer John's Pumpkin Farm
Pick a Pumpkin to Decorate at Farmer John's Pumpkin Farm
It wouldn't be Halloween without carving a jack-o-lantern, so head to Farmer John's Pumpkin Farm to pick the perfect pumpkin from their patch. This family-friendly patch is located in Half Moon Bay just off of Highway 1, so it's easy to navigate to. This working farm grows a variety of pumpkins, including the Atlantic Giant, so you and your family will be able to find exactly the gourd you're looking for. The expansive farm makes it easy to enjoy time outdoors with your family while still following proper social distancing protocols to keep everyone as safe as possible. Whether you prefer to carve a face into your pumpkin or paint a beautiful design, exploring Farmer John's Pumpkin Farm will quickly become a beloved family tradition.
Goblin Jamboree at the Bay Area Discovery Museum

Each year, the Bay Area Discovery Museum celebrates all things spooky with the Goblin Jamboree. This all-day event has a variety of themed programs to get kids hands-on while learning and playing. Come in costume and explore the BADM grounds with interactive activities that instill vital educational concepts, such as digging for buried treasure and practicing decision-making skills, getting messy with sensory tubs and learning how to assess risks, and engaging the imagination with make-believe play that activates scientific inquiry processes that are crucial to critical thinking skills down the road. Plus, it's just plain fun! Arts and crafts allow children to express themselves creatively, and the BADM campus is decked out in festive Halloween decor so the experience is fantastically spooky. The Goblin Jamboree is a BADM fundraiser, with proceeds from tickets directly benefiting the museum and allowing for more interactive, engaging programs to be offered to the Bay Area community.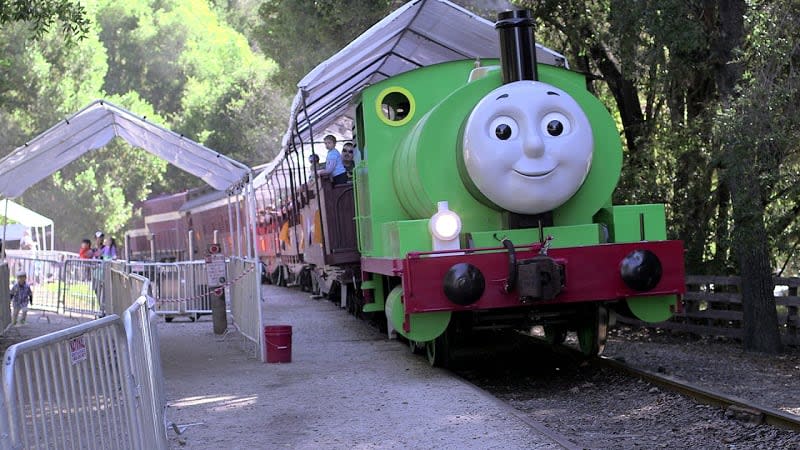 Credit: Roaring Camp Railroad

Thomas and Percy's Halloween Party

At Roaring Camp Railroads, redwood train rides are the norm—but it's not every day that kids can ride Thomas the Tank Engine through the woods! Thomas and Percy's Halloween Party is a kid-friendly, 20-minute train ride that includes crafts and activities perfect for young riders and Thomas the Tank Engine fans. Be sure to come dressed in your favorite Halloween costume and prepare for a fun-filled afternoon of spooky activities that are appropriate for children of all ages. Located in nearby Felton, this seasonal excursion is great for families who love to explore.
Trick-or-Treat on Taylor Street in Millbrae

This picturesque area of Millbrae is perfect for trick-or-treating. Every October, Taylor Street closes to vehicular traffic, allowing children and their families to freely walk along the tree-lined boulevard and trick-or-treat at their leisure. With festive home decorations and plenty of other costumed families strolling Taylor Street, this inexpensive Halloween activity creates priceless memories that will be cherished for years.
Kids Carnival and Pumpkin Drop at Hiller Aviation Museum

It's a bird, it's a plane, it's…the pumpkin drop at Hiller Aviation Museum! This morning event kicks off with a witch's reception at 10 AM, welcoming costumed kids and their families to the carnival, and arts and crafts to get their imagination whirling. After painting planes and signing pumpkins, there will be a costume competition as well as a witch's salute as she prepares to fly into the air. At noon, the witch will board her helicopter and take off into the sky. From high in the sky, a pumpkin will be dropped for a splattering salute to the festive season and Halloween spirit. The event is included with museum admission, which helps fund the museum's exhibits. Hiller Aviation Museum also offers a number of online resources for fun at home while social distancing.
Take a Train Ride at Lemos Farm

This Halloween at Lemos Farm, you and your family can get in touch with your rustic side. This working farm is home to a pumpkin patch, a petting zoo, and plenty of Halloween fun. Lemos Farm has adapted their pumpkin patch-picking to accommodate COVID-19 restrictions this Halloween season by offering two time slots: one in the morning from 9 AM to 1 PM and one in the afternoon from 1 PM to 5 PM. Choosing the perfect pumpkin is integral to the Halloween experience, and Lemos Farm is always charmingly decorated for a family-friendly day out at the farm. Their petting zoo is a hands-on experience that is always exciting. Interact with baby bunnies, sheep, and goats and take part in feeding the animals.

One of Lemos Farm's most notable attractions is their train ride, where guests can take a peaceful ride through a Western-themed town. You can also take a hayride on their hay truck for a ten-minute excursion that takes guests to parts of the farm not otherwise accessible. Their indoor inflatable bouncy slide is a hit with small children. Lemos Farm also hosts a year-round haunted house, but what better time to visit than during Halloween? Two haunted house experiences are available to cater to your child's desires: scary or non-scary. Younger children will likely prefer the non-scary option, but older children may veer toward the scarier experience for a bone-chilling adventure. After facing their fears at the haunted house, children can enjoy a relaxing pony ride with one of Lemos Farm's gentle ponies.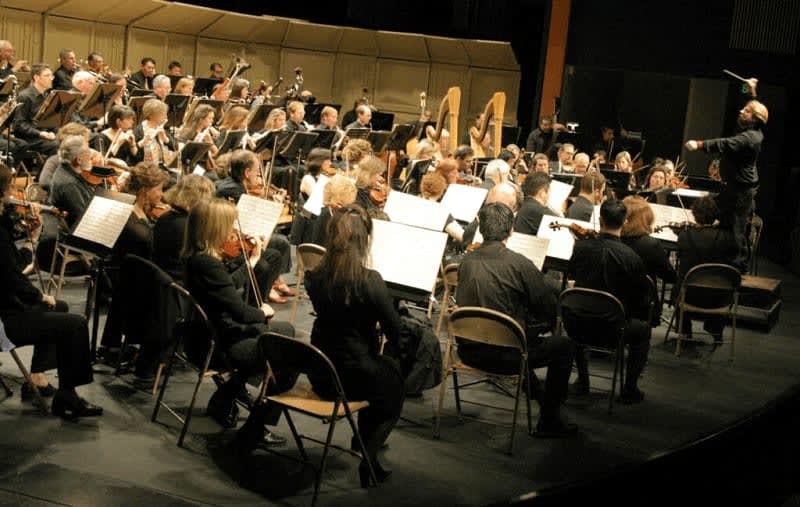 Attend the Halloween Family Concert at the Redwood Symphony
On October 31st, the Redwood Symphony will host its annual Halloween Family Concert. Redwood City's premier symphony is an all-volunteer orchestra consisting of talented musicians from the Bay Area, and each year this symphony celebrates Halloween with a spooky concert that is perfect for families with children. Join the orchestra at Cañada College Theater, where seats are general admission and tickets are available for $35 for adults ($30 if purchased in advance,) and $15 for children. This family-friendly symphony begins at 3 PM on Halloween, so there will still be plenty of time for trick-or-treating afterward.

Fall in the San Francisco Peninsula is as charming and eclectic as its vibrant community, and there is a myriad of ways to celebrate Halloween near the Bay. When you're ready to learn more about homes for sale in Belmont or San Mateo real estate, contact me for more information. I'd love to help you find the perfect house for you and your family to celebrate the holidays.