Make Your Home Energy-Efficient
Making your home green and sustainable is very important, especially to Bay Area buyers. They want to be assured that the home they are taking on will be helping the world for future generations. Upgrading your home to be as energy-efficient as possible will give prospective buyers more of an incentive to invest in your home, even at a higher price point.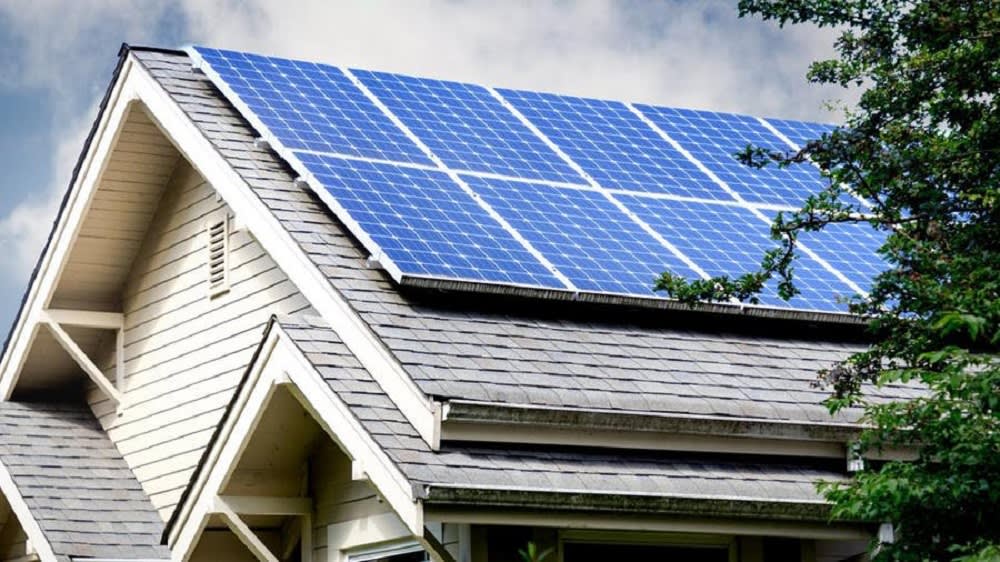 Credit: Forbes
There are several things you can do to bring your home up to standard. One small and easy thing is to make sure that all of the bulbs in your home are LED. A larger - but highly effective - task is to attach solar panels to your roof, where they will soak up sunlight and help to power your home, lowering the cost of utilities. You can even buy deck, porch, and walkway lights with solar panels, so you never have to worry about turning on lights outside once the sun goes down.

You can also install a smart light system which can be set up in all rooms or just a few. It will automatically detect if you have left the house but forgot to turn off the lights and will do it for you. You can also program certain areas to be on a motion sensor, which is perfect for hallways or other places that don't get a lot of foot traffic.
Repaint
Whenever you look to sell a home, you will need to repaint both inside and out. This is an easy way to bring life and vibrance to your home and make it feel fresh and new. Houses that have chipped or dull paint tend to feel old and unkempt. This is even more true on the peninsula, where the saltwater definitely takes its toll on your home over time.

Check in with a professional or do some research to find out what trends are popular at the moment, especially for the outside of your home. You will want to stick with neutral colors for the interior so that your home feels like a blank canvas to potential buyers. It's easier to paint a lighter wall darker than vice versa. Don't skimp on the moldings or cabinets either; it is just as important to have these areas looking neat and new as it is for the walls.

On the outside, make sure everything that needs it gets a fresh coat of paint. If you have a painted deck, for instance, freshen it up. If your deck is wood make sure to stain and reseal it. Anything you can do to make everything look new and taken care of will help significantly in your home's resale.
Upgrade and Fix Your Kitchen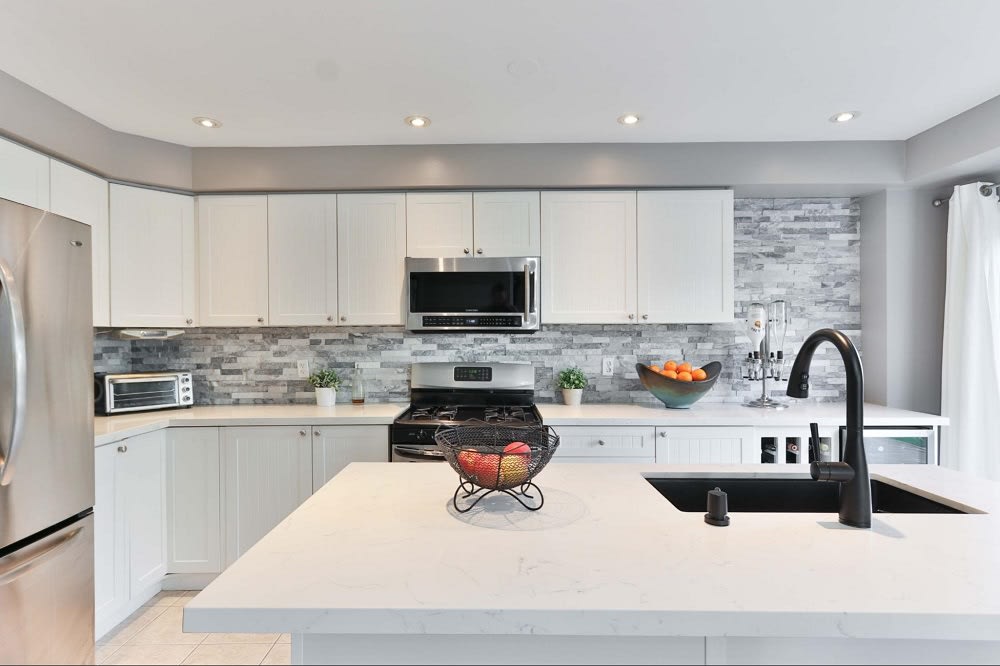 Kitchens are typically a high-focus room for buyers. The space's condition and appearance can make or break a sale. Most buyers don't want to buy a home only to have to turn around and invest more money in it themselves, and if they have to, it is less likely that you will get the amount you are hoping for the sale. Your kitchen should be turn-key.

The first thing to do is go through and fix anything that needs to be fixed. Chips, scrapes, stains, dings, a leaky faucet, everything. The next thing is to replace anything that cannot be restored. You may also want to take this opportunity to replace some appliances to make them more modern. You can do simple upgrades or be a little extravagant and get some smart appliances to make your home stand out from the rest.

Open concepts are in high demand at the moment, so if you are able to make your kitchen open into the dining and living room areas - if it isn't already - your home will be that much more sought after and appealing.
Upgrade and Fix Your Bathroom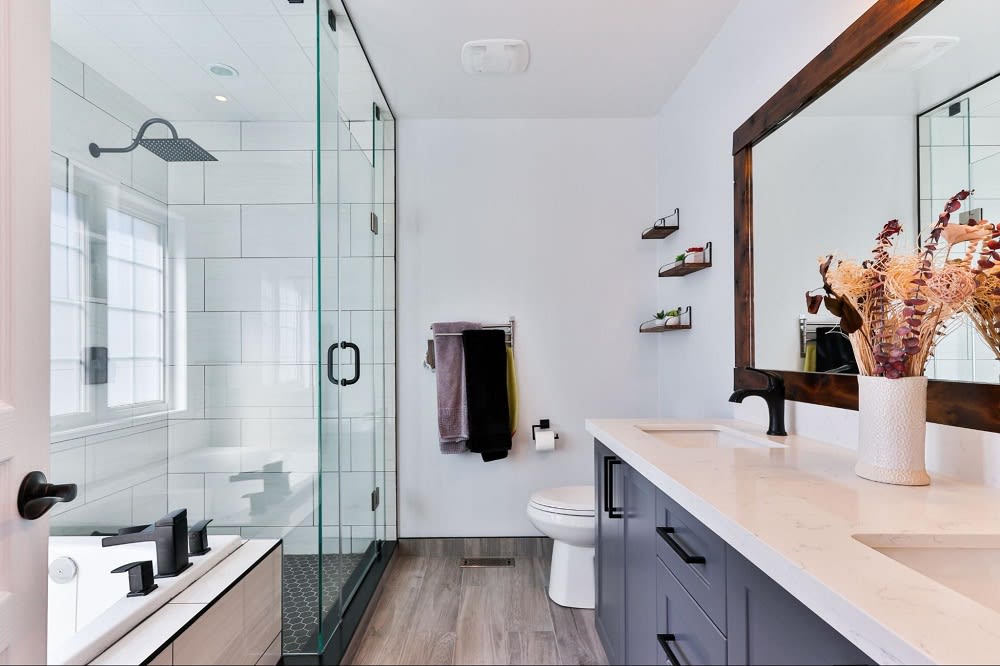 Another room that is incredibly important to potential buyers is the bathroom. This room easily gets rundown, and since it is a room that needs to be used all the time, it is crucial to make it a place someone wants to be.

Just as in your kitchen, you need to go through and make repairs for whatever you can; this includes fixtures, mirrors, toilet seats, and tiles. Ensure there is no mold and if you have an old beaten-up shower curtain, it's time to replace it. After that, you need to replace anything that needs to be replaced and make upgrades where you can. Right now, soaking tubs and rainfall showers are very en vogue.

If you want to make this room luxurious, installing heated floors, a bidet, and a smart shower could be a good move. Smart showers allow you to change the temperature of your water or pressure of your water easily; some you can even add steam features to. All of these upgrades will make your home appealing and worth more on its sale.
Fix Any Minor Repairs & Clean Everything
Something that may seem like a no-brainer is fixing and cleaning. Although obvious, we need to mention it because these smallish imperfections can really turn potential buyers off. A house with cracks, dings, and stains, or even homes that just seem dirty, gives the impression that it wasn't well taken care of and that there may be other, larger unwanted surprises down the road.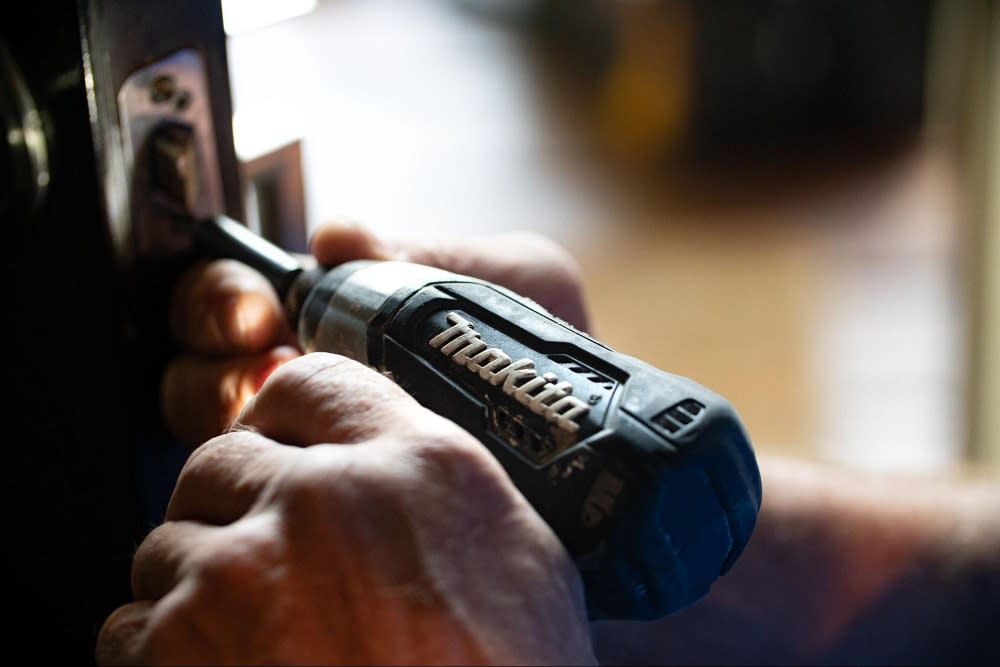 For both the fixes and the cleaning, you can either handle it yourself or hire a professional depending on how much work needs to be done. If you are going to handle it yourself, there are tons of kits and YouTube videos to help you get the job done. Be very diligent when making the repairs and scan every inch of the walls, floors, molding, cabinets, doors, windows, and everything visible to your audience. Likewise, with cleaning, be diligent and cover everything and every room.

While this seems like it is a minor thing, it is actually one of the biggest.
Front Yard and Backyard Landscaping
While we have talked about the most essential areas inside your home, none of it matters if the outside is off-putting. The house should look bright and full of life, not worn down and unkempt. Just like the inside of the house, a paint job is a good place to start. The appearance of the exterior is likely to be dull if it hasn't been done in a while, especially as noted before with the salt air. Make sure to look at both the trim and walls of the house. Find out what colors will make your house pop in a good way and work well with both the inside of your home and the neighborhood. While painting, also inspect the roof to make sure it doesn't need any repairs.
Once the whole house is fresh and finished, it's time to address the walkway and driveway. Both of these areas need to be free of cracks, holes, and oil stains in the case of the driveway. If they are too far beyond repair, just go ahead and redo them altogether.
Now that everything is painted, repaired, and looking great, the last step is landscaping in order to pull everything together. You can decide to go with grass, astroturf, pebbles, or even tanbark. Whatever you feel works best with the house as a whole and the neighborhood. If you choose to grass, make sure that it is full-looking and well-cut. If it's grown too long or if there are a bunch of bare areas, then you will need to reseed or relay brand new grass. The good part about the other options is that they don't need to be watered and are relatively low-maintenance. Finish your yards up by adding flowers, gardens, trees, and bushes. Create different levels and colors to showcase your house and make it shine.
If you are interested in homes for sale in Belmont, homes for sale in Redwood City, or homes for sale in Burlingame, then contact
Mary Ann Teixeira
and set up a consultation. Bay Area real estate is always an excellent choice for investment!