Staging your home is an essential part of the
selling process
. Whether you're selling a downtown condo or house, you want to make sure that you're putting your home's best foot forward. Do you have a home for sale in Burlingame, Belmont, or Redwood City? Make sure you're not making these home staging mistakes when prepping your home.
Leaving personal items on display
When you decorate your home, you may include a variety of personal items: artwork you love, family photos, knickknacks, and more. Unfortunately, those items that bring you joy are also a reminder that the property currently belongs to someone else and can interfere with the buyer's ability to picture their family in the home.

When buyers tour a home, they need to be able to imagine themselves and their families in that space. If you keep personal items on display as you stage the property, you can make it much more difficult for buyers to imagine themselves there. Also, their focus might drift to your items and take attention away from the amazing features your property has to offer.
How to stage your home correctly
When you're ready to stage your home, remove personal items, knickknacks, and collections. While it's okay to have a few personal items out, especially if you're still living in the home, you may find that it's more practical to go ahead and pack up those items for now.
Dark lighting
You may love having blackout curtains in your room that allow you to sleep through sunrise or a living room that you can darken for the perfect movie environment even in the middle of the day. However, many buyers are looking for bright, airy rooms where they can picture themselves growing and thriving. If you have dark curtains pulled over the windows, dark paint colors in many rooms, or a lack of lighting that could make the room appear smaller and darker than it is in reality, consider looking for strategies that will help you light up the room.
How to stage your home correctly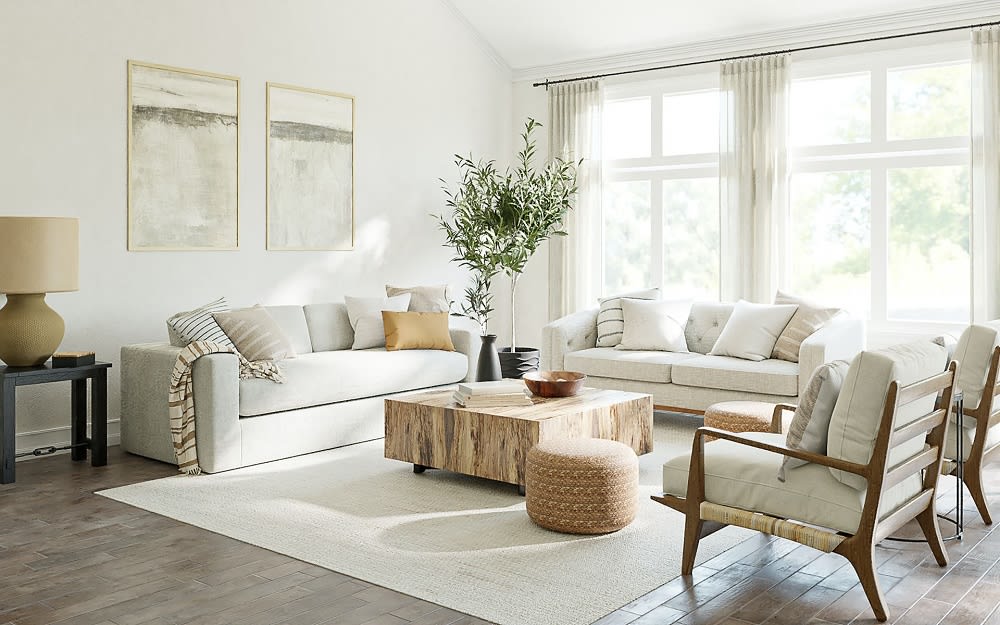 If you need to brighten up your downtown property, there are several strategies you can use to bring in light.


Use cool LED bulbs, not warm-light bulbs

Open the curtains and blinds to bring in as much natural light as possible

Replace dark window treatments

Consider brightening up your paint by using lighter or brighter colors throughout the property, especially in bedrooms and living spaces

Add lighting to rooms that may need it
By lightening up the home, you may find that it's more appealing to potential buyers, especially those looking for increased space.
Excessive furniture
You may have organized your home and purchased your furniture based on the needs of your family. Large, overstuffed chairs and sofas, a big dining room table, or beds that fill your bedrooms serve a purpose, but they distract potential buyers who are interested in seeing how much space is available. You may have added bookshelves, toy boxes, and dressers as the kids grew and their needs changed. However, the furniture that offers convenience to your family may close down your rooms and make them seem much smaller or cluttered, particularly if the furniture is placed in a way that makes it difficult to navigate through the house.
How to stage your home correctly
Take a look at your furniture and consider how it fits in each room. Does the furniture fill up the room? Does it seem too large for the space? If so, you may want to consider moving out excess furniture so that you can better stage your home and make it appeal to potential buyers.
Ignoring curb appeal
Many people start considering a property long before they even get out of the car. They take a good look at the street, the mailbox, the landscape, and all the critical details that help make up a property. First impressions matter! Unfortunately, some sellers fail to take curb appeal into account when they're staging their homes. They may spend all of their energy and attention inside, without taking the time to consider the impression the home will create when viewers first pull up.
How to stage your home correctly
Take a look at the outside of your home as you begin the staging process. Consider whether you may need to conduct any repairs outside the home, including updating your paint, taking care of roof repairs, or replacing the mailbox. Then, take a look at the landscaping. It may be time to have your lawn service come in more often, plant more flowers, or tidy up the flower beds. Make the outside as appealing as possible to create a positive impression for interested buyers from the first moment they see your home.
Going all beige
Minimalistic styles are in, but that doesn't necessarily mean you want your home to be completely monotone. Ignoring color in favor of solid beige — or even white and gray — can make the home feel sterile. You want your home to look bright and inviting. If you walk through your rooms and everything seems beige and neutral, you may find that it doesn't appeal to buyers the way you had hoped.
How to stage your home correctly
When you're staging your downtown property, it's certainly important to create a somewhat neutral environment that will appeal to a variety of potential buyers. However, you also want to make sure that your property has some life and color. Consider ways that you can add pops of color, including:


Accent walls
Throw pillows
Blankets
Accessories
Talk to your Realtor about the best way to show off your existing space, including what colors you may want to add.
Focusing on trends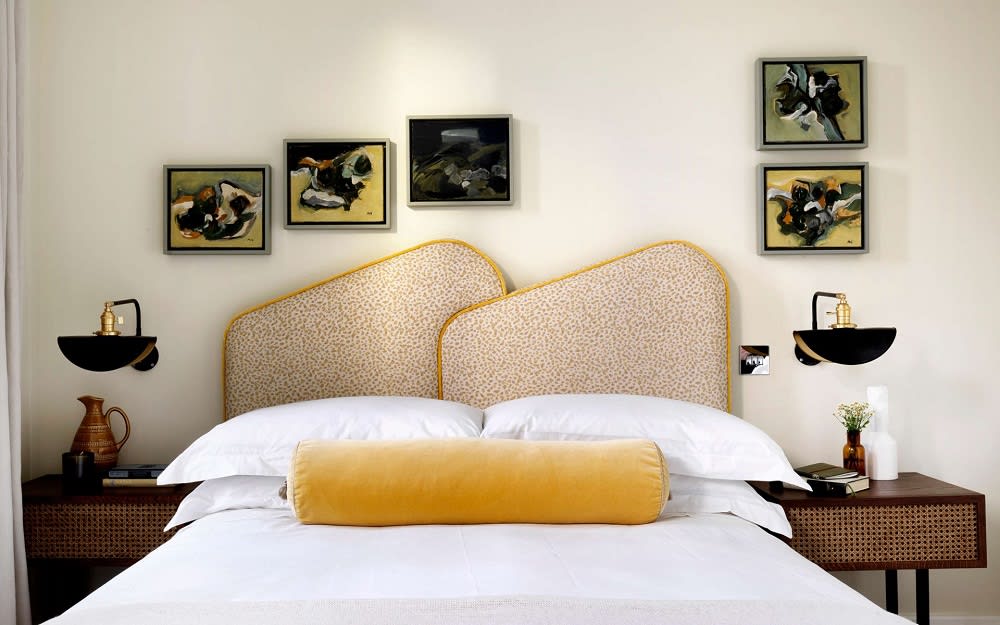 Many popular trends take over the real estate industry on a regular basis. Some trends are lasting. For example, many people will continue to appreciate bigger closets, and modern kitchen appliances are generally appealing to most buyers. On the other hand, other trends may come and go — and those trends won't appeal to every buyer. Trends like faux barn doors,
curvy furniture and headboards
,
matte black fixtures
, and even arches may not be lasting. If you're trying to shoehorn them into your property in an effort to raise interest, they may be turning off potential buyers instead.
How to stage your home correctly
Instead of focusing on the latest trends, consider giving your home a traditional decor vibe with a few modern updates. Remember, staging a home is very different from decorating a home. In your own home, you might choose a sleek, modern look, or you might be in love with that "beach vibes" feel. Potential buyers may not share your love for those trends. To help encourage buyers to see the best in your property, keep your design efforts as neutral as possible while still giving your house personality and life.

If you are planning to update your property, whether you intend to add an accessory dwelling unit or simply update the kitchen, consult your real estate agent to learn more about the best updates to add to your home and which ones will maximize the return on your investment.
Bad smells
You may have taken every care in staging your property but failed to consider one of the most important details: how the property smells. A property that smells musty or dirty can be a turnoff to potential buyers before they even get all the way into the house. Even strong smells that lingered from your dinner the night before can change the way potential buyers feel about the property.
How to stage your home correctly
As you prepare your home for selling, you may want cleaners to come in and deep clean anything you've been putting off. Then, do your best to keep it smelling clean. A fresh, clean smell can be very appealing. You may also discuss some staging options, like simmering a bit of vanilla, with your real estate agent to determine how to best create the homey feel that potential buyers are seeking.
Ignoring how your home will look in photos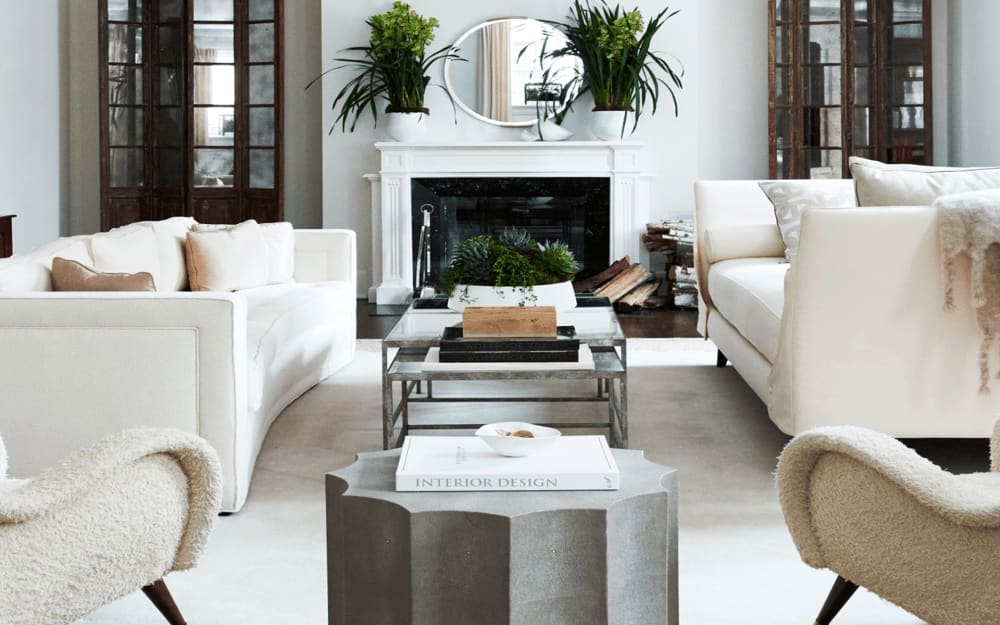 Many modern buyers will experience your home for the first time by looking through an online gallery. They may browse through all the photos you put up and determine whether they want to see a property in person based primarily on those photos. If you aren't considering photo appearance as you stage your home, you may be turning buyers away before they ever make it to the door.
How to stage your home correctly
Take a few sample photos before you have a photographer come in to create your real estate listing photos. Consider the best angles for your rooms or whether anything is interfering with your photos, from glare to overly shadowed rooms. Ask your real estate agent or photographer for help with any problems you may notice.
Are you ready to sell your property?
Are you ready to sell your luxury Belmont real estate?
Mary Ann Teixeira
is here to help. Contact Mary Ann today for assistance with staging your property, listing it, and preparing it for success.