Belmont
, California, is a city nestled halfway between San Jose and San Francisco in San Mateo Valley. Known as a quiet residential community with a breathtaking view of the San Francisco Bay, the community features pristine stretches of open natural space dotted with wooded hills. This vibrant community is full of high-end and eclectic restaurants, cozy coffee shops and eateries, and beautiful parks for walking and relaxing. From the Belmont Village to the Carlmont Village Shopping Center, there are plenty of shopping opportunities for a sunny Saturday with unique boutiques and extravagant stores. Belmont has something for everyone, from the young professional to the established family. So as you search for your dream luxury home in Belmont real estate, read for some of the top amenities buyers are looking for this year.
Top 10 trends in luxury living
When considering homes for sale in Belmont, you're exploring the best in luxury living. As you think about listings and search for properties, read on below for some of the hottest trends that are sure to intrigue and inspire!
1. Look for more extensive, sleeker kitchens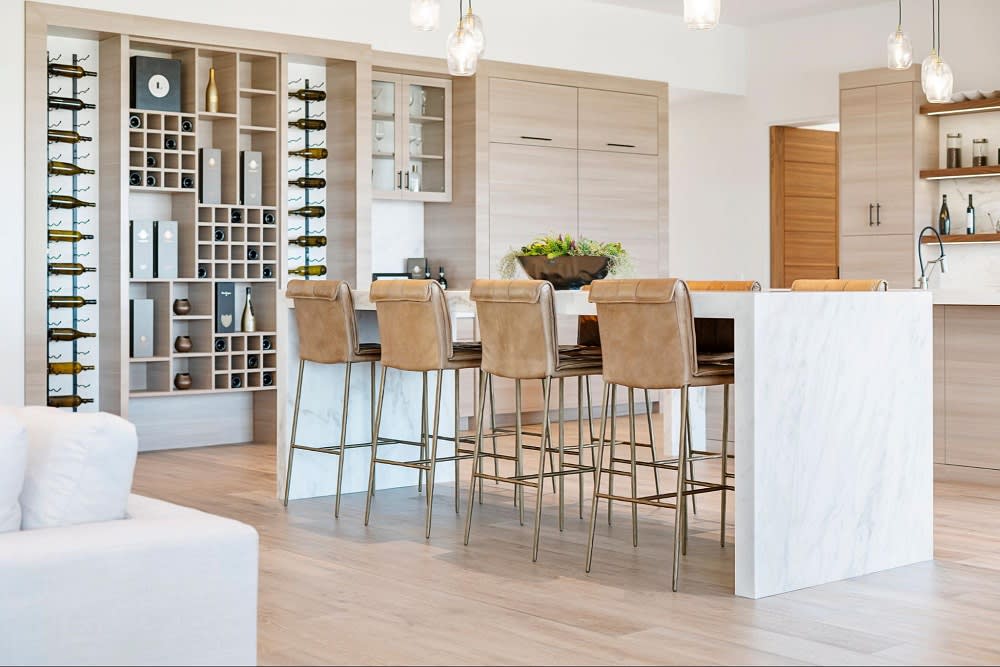 Photo courtesy of Shutterstock

An oversized kitchen is a must-have in any mansion. Having kitchen structures that house, store, and conceal devices and appliances when closed create the impression that the entire kitchen is sleek and modern. Chef's kitchens are also popular and lend themselves to being more functional and are often equipped with all the latest technology, like touchless and interactive appliances. Warming drawers and a wine cellar are also popular add-ons.
2. Relax in refinement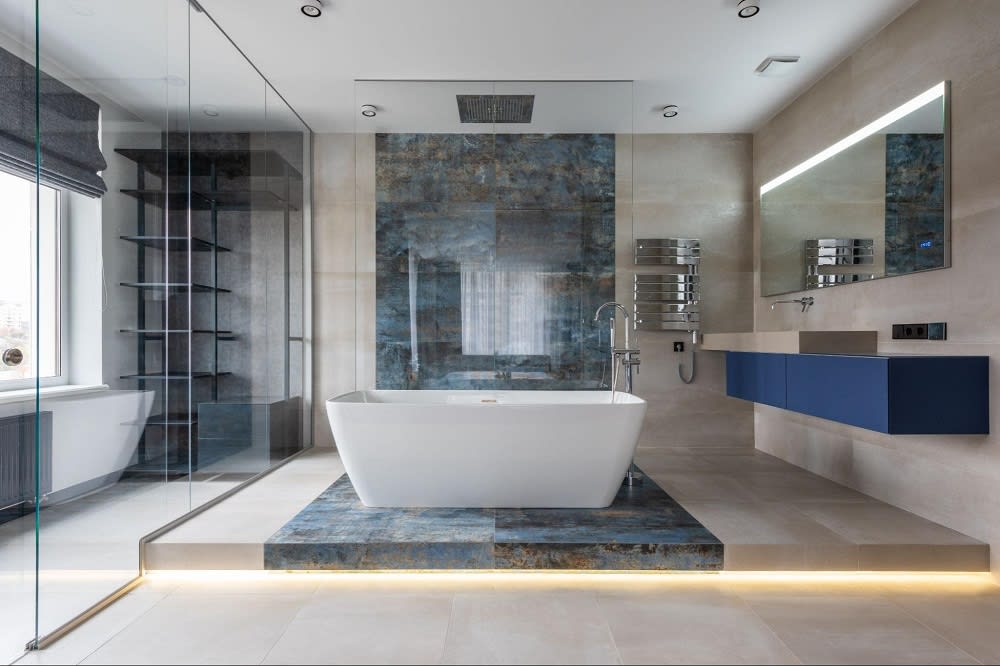 Photo courtesy of Pexels

The bathroom is another area where extravagance is key. Since the pandemic, our homes have become our sanctuaries. As a result, homeowners are looking for serene and calming bathrooms. Whirlpool tubs, high-end showers, earthy stones, and elegant fixtures that create a spa-like atmosphere are trending well. "His and Hers" bathrooms are all the rage, giving each person their own personal space as they engage in their morning routines. In addition, many mansions include infrared saunas that heat the body, not the inside of the sauna. This revolutionary technology is soothing for arthritis, rids the body of 14% more toxins, and encourages weight loss.
3. Stay healthy and fit with a wellness room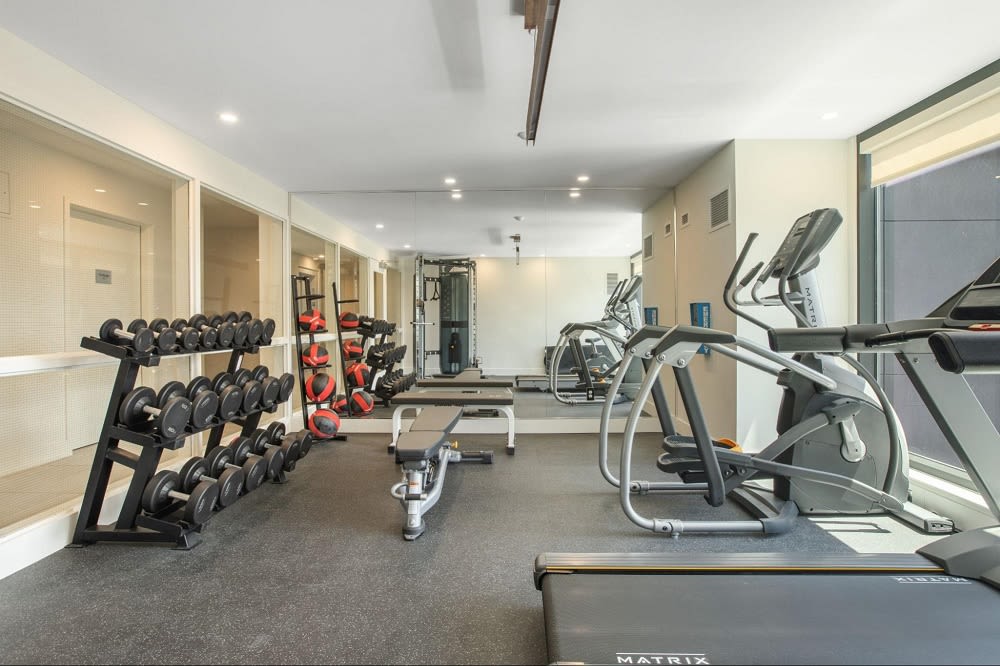 Photo courtesy of Unsplash

Today's mansions have gone beyond standard home gyms to include wellness rooms. These upscale home gyms are often equipped with high-end exercise equipment, open space for yoga, stretching, and meditation, chromatic lighting, sound therapy, and a winterized room with a full-sized hot tub for year-round entertaining.
4. Come home to a beautiful bedroom with a private dressing room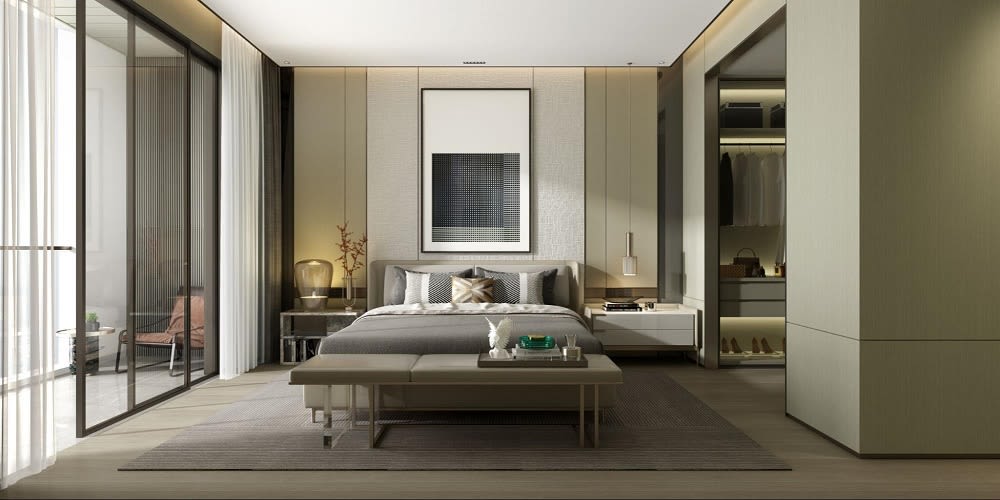 Photo courtesy of Unsplash

In the master bedroom, top-notch technology, room for a massive king-sized bed, a seating area, built-in automation systems for lighting, climate control, and remote-controlled window shades are a must. The dressing room, an extension of the posh sleeping quarters, is a high priority, with closet space designed to show off designer clothes, shoes, and accessories. Strategically placed lighting and mirrors are also necessary for modeling your refined wardrobe.
5. Entertain in a private game and theater room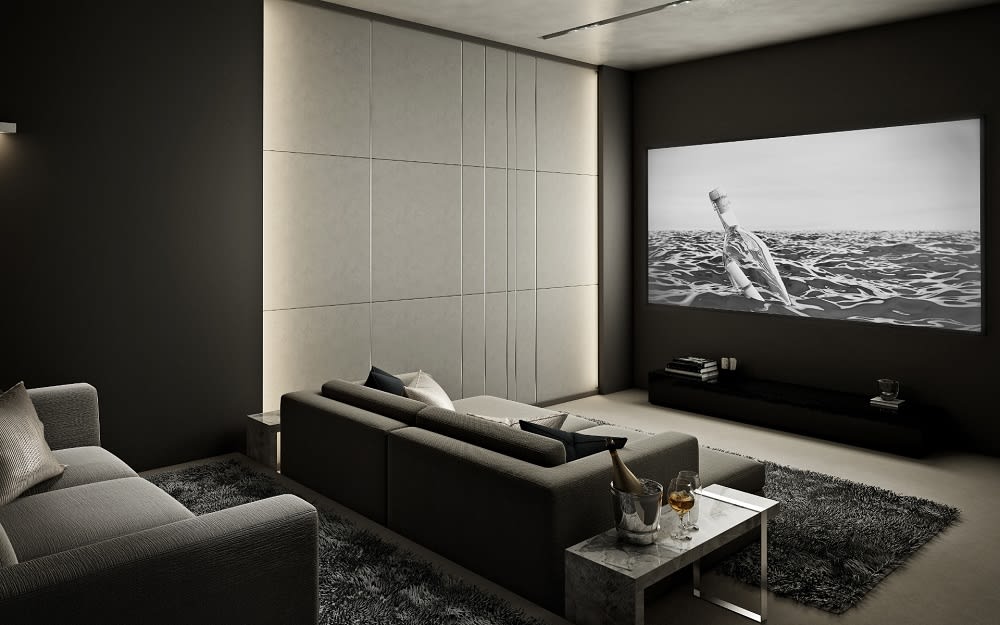 Photo courtesy of Shutterstock

Every million-dollar Belmont home should have a gaming and home theater room. The focus should be on showcasing your interests, whether it's a surround-sound theater, home basketball court, luxurious sports bar with high-tech televisions and a full liquor display, or an indoor exercise pool for laps and hydrotherapy pools for recovery.
6. Enjoy the beauty of a saltwater infinity pool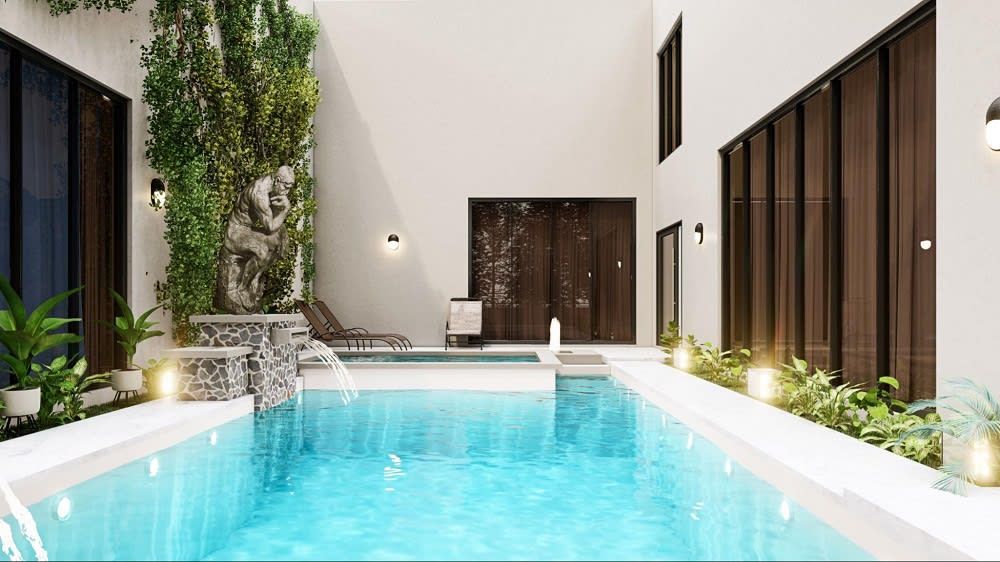 Photo courtesy of Unsplash

The latest trends for luxury homeowners are finding that infinity pools are the only way to do luxury pools today. A saltwater infinity pool is an ultimate luxury in the poolside scene, known for being elegant and contemporary. Saltwater chlorine systems keep the water at the perfect levels to protect your delicate skin. With a luxury pool in your own backyard, you can relax and enjoy the sunny skies whenever your heart desires.

While enjoying a relaxing evening in your indulgent saltwater pool, consider an outdoor kitchen to complete the entertainment picture. Outdoor kitchens are listed as a necessity because affluent buyers want all the comforts of an indoor kitchen—-just accessible outdoors. These outdoor kitchens include a built-in gas grill, great stone patios with extensive seating areas for large parties, stainless steel sinks and food prep areas, and plenty of refrigeration space.
7. Appreciate your wine and cigar collections
Walk-in wine cellars are a must-have in every mansion, and the newest trend is adding a walk-in humidor for cigar enthusiasts. Having both is essential when hosting lavish parties and get-togethers, giving your guests a chance to admire and enjoy your collections.
8. Splurge on a five-car garage
Photo courtesy of Pexels

Luxury cars like Lamborghini, Porsche, and Bently deserve the ultimate in luxury treatment. So invest in a five-car garage to display your dream cars! Experts also suggest investing in a car lift for vintage cars to give them the special treatment they deserve.
9. Invest in a gas pump
Why waste your time at the gas station when you can have your very own pump installed at home? Personal gas pumps are one of the ultimate luxuries trending with mansions this year!
Ready to call Belmont your new home? The real estate scene here is consistently sought-after and competitive, with gorgeous homes sporting resort-style amenities and luxury at every turn. So, don't wait! To start your search for that new piece of luxury Belmont real estate, be sure to contact trusted realtor
Mary Ann Teixeira
for all your real estate needs! Mary Ann brings a solid work ethic, professionalism and honesty, and top-tier customer service to each and every transaction. Mary Ann would love to work with you toward all your real estate goals. Get started today!

*Header photo courtesy of Mary Ann Teixeira