The San Francisco Peninsula is located in the San Francisco Bay Area and acts as a separation between San Francisco and the Pacific Ocean. With the water and the grassy areas surrounding it, there are loads of parks of all types and with all sorts of activities. If you want to delve into which parks might be suitable for you to venture out to this summer, keep reading!


Golden Gate Park
Perhaps the most famous park in the San Francisco Bay Area, Golden Gate Park is a must-go-to if you are in the SF Peninsula. At a whopping 1,017 acres of lakes and meadows,
Golden Gate Park
has something for everyone. Beyond the beautiful green scenery, there are also plenty of outdoor activities. With an archery field, a basketball court, and a golf course, just to name a few, there is an activity for everyone to enjoy. Beyond that, there are also dog play areas and parks specifically made for children so the whole family can come out and enjoy the beautiful weather together.
There are also many gardens, meadows, and groves for all those flower lovers out there, each with its own charm.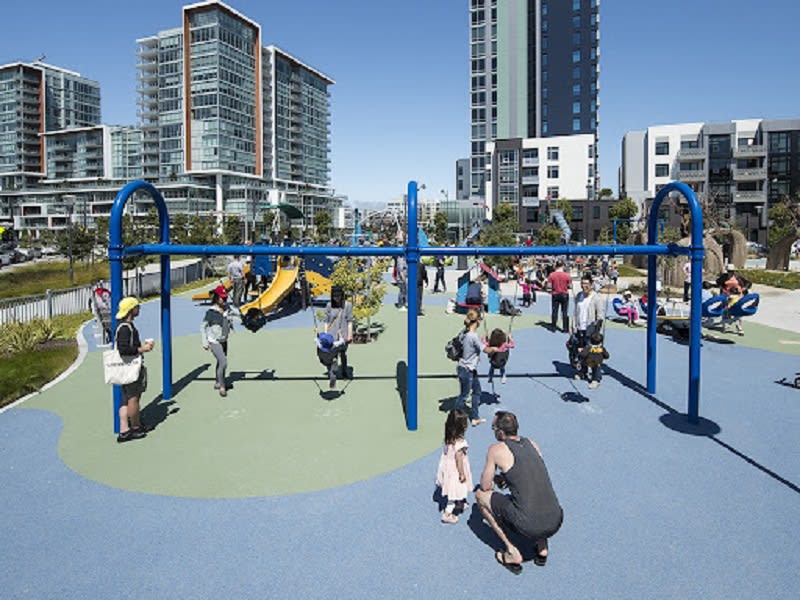 Mission Bay Parks
If you are more interested in recreational activities or outdoor sports,
Mission Bay Parks
is the place you should frequent this summer. There are kid-specific parks, dog parks, public parks for everyday activities, and soon there will be a bayfront park that will allow you to view the water. With
activities
like tennis, volleyball, and hiking and biking trails, there is no shortage of ways to get in your physical activity outdoors. These clusters are primarily well-known for being family-oriented places to spend your time, with options for children and the available dog parks.
USS San Francisco Memorial Park
Also known as Lincoln Park, the USS San Francisco Memorial Park is a park that was dedicated to former president Abraham Lincoln in the early 1900s. At 100 acres, there is loads of history here to be learned and viewed. While not a park in the traditional sense, it is definitely a place to visit if you are a tourist or if you're simply curious to know about some deep-rooted San Francisco
history
.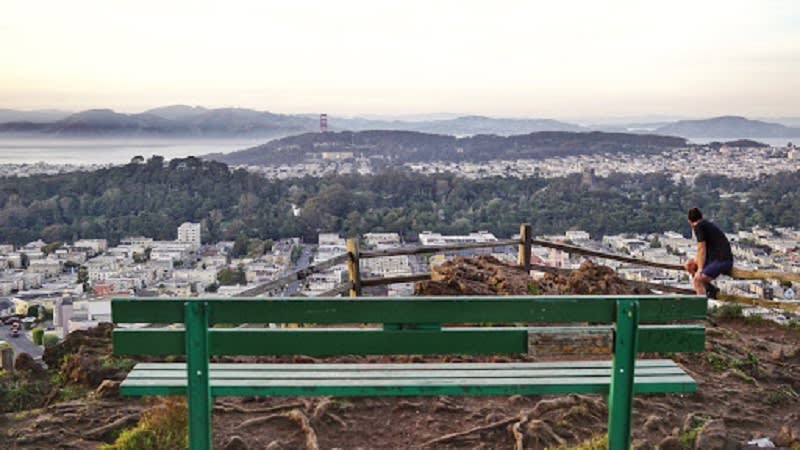 [
Image credit: New City Adventures
]
Grandview Park
Also referred to as Turtle Hill by residents or community members,
Grandview Park
is a small park located in the Sunset District of San Francisco. It is elevated, surrounded by 14th and 15th Avenues, as well as Noriega Street. With stunning views that stretch from downtown San Francisco to Golden Gate Park, this is a more serene and relaxing park, and it is worth checking out if you want to see San Francisco from another angle.
There is also Grandview Trail, a small trail network of about 0.2 miles that ascends to the top of the park hill. The majority of it is made up of wooden stairs, but there is a small trail around the hilltop made of soil that feels like soft sand. Please remain on the stairways and established paths.
John McLaren Park
Possibly best known for being an excellent place to play golf, John McLaren Park is almost an additional space to Golden Gate Park. The park was named after John McLaren, the "grandfather" of Golden Gate Park, which is why it is considered an extension. At 312.54 acres, it is the third-largest park in the San Francisco Bay Area. There are more than 7 miles of walking trails with wildlife and native plants. Along with the picnic areas and a golf course, there are also playgrounds and game courts, and you will also find the Jerry Garcia Amphitheater. Philosopher's Way Trail is a little unique in that along your walk along the 2.7-mile trail, there are 14 little musing stations along the way, which offer little anecdotes about the history of the park.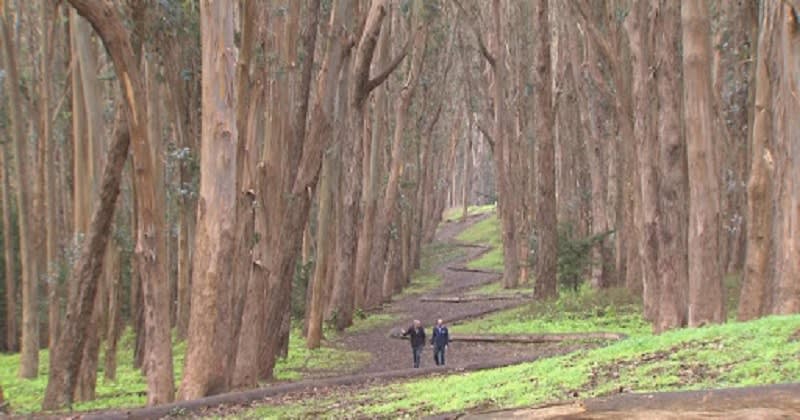 Presidio Park
Like John McLaren Park, Presidio Park is also considered an extension of Golden Gate Park. It is a former U.S. Army military fort, so while on the outside, this park just looks like a nice place to hike with the family, there is some San Francisco history here, too. It is even categorized as a National Historic Landmark.
There are many wooded areas, hills, and scenic vistas overlooking the Golden Gate Bridge, the San Francisco Bay, and the Pacific Bridge. This park tends to be a little on the colder side, and it is recommended you come with a jacket. There is also an app with maps for the park that can be downloaded before coming in, just as an active safety net so you won't get yourself lost on the trails. While it is free to enter the park, you will have to pay for parking at the entrance, and you may need to make reservations for any additional park events.
This park is big on recreation and wellness. Many of its events and recreational programs incorporate diverse cultures and entertainment, so there is a little something for everybody to enjoy here.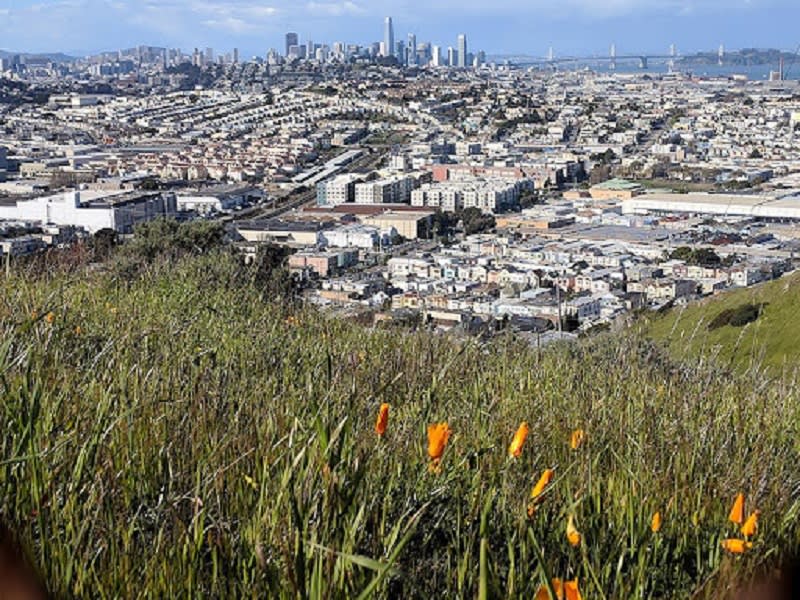 Bayview Park
While this park might be on the smaller side, not at all on the same large scale as Golden Gate Park, Bayview Park is a beautiful little 46-acre park surrounded by wildflowers and gorgeous scenery overlooking the Bayview area. It's mainly along a long, risen hill that allows people to use it as a means for hiking or dog walking. This little park is widely considered one of the best-preserved remnants of open space in San Francisco.
Russian Hill Park
Once again diving into the historical aspects of the San Francisco Bay Area, Russian Hill Park is a small park on top of Russian Hill and a former gravesite of Russian sailors. It is more than that, though — it gives any person who decides to ascend onto the hill beautiful views and scenery. It is on the newer side, only recently having opened up to the public in early 2021.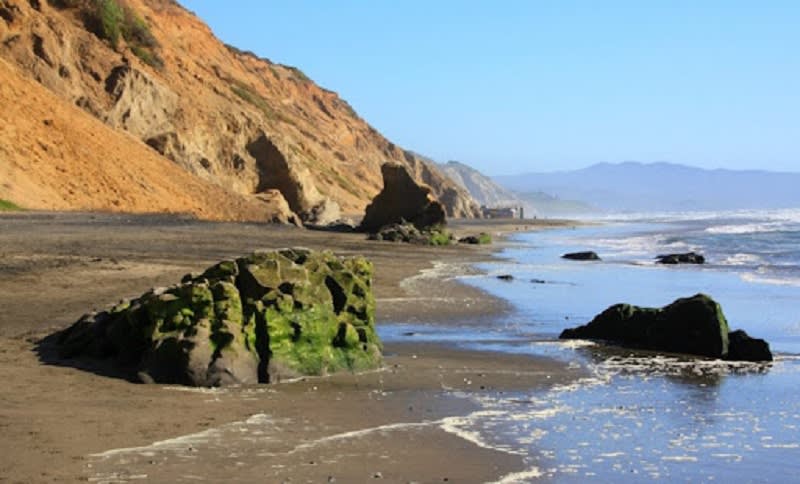 Fort Funston
Yet another historical landmark, not a park in the most traditional of senses,
Fort Funston
is a former harbor defense installation. It was formerly called Lake Merced Military Reservation but is now protected within the Golden Gate National Recreation Area, making it another extension to the Golden Gate Park.
Enjoy horseback riding, hiking, and just old-fashioned walking at this park. Bring your dog, too, as it is dog-friendly and the perfect atmosphere for your canine friend. One thing this park has that the others don't is the things of nature it has to offer: sand dunes and bank swallows. This is unique to Fort Funston and Fort Funston only, and it is an excellent way to spend the day with the entire family, whether for recreational purposes or if you are just curious to learn more about some of San Francisco's history.
The loop trails are also wheelchair accessible, but the ones along the beach are not. It is also recommended that guests beware of the steep climb from the beach up, at about 200 feet. Be prepared for some strenuous activity if you want to take that particular trek. And as there is a beach included in this park, take the proper precautions if you allow your children to swim by keeping an eye on the undertow.
Want more?