With so many factors and priorities needing to be considered when buying a house, most people do not consider the home's architectural style as an essential point. But loving how your house looks is an integral part of the home search, and fortunately, architectural styles in Burlingame are eye-catching and beautiful.


People looking for
Burlingame houses
will find many architectural styles to choose from, all of which have their own appeal and beauty. Buyers should buy a home in a style they love. Below is a brief description of some of the most popular residential architectural styles in Burlingame, California.
Contemporary
Contemporary architecture began between the 1960s and 70s, following the modern and postmodern periods, and refers to a range of current styles that often vary considerably. Architects in this style, such as the
Winges Architects
of Burlingame, tend to favor curved lines, rounded forms, asymmetry, open floor plans, and unconventional volumes. Many contemporary houses will have large windows and sliding doors, typically made from wood and stones and designed to let in natural light. One of the more important features of the contemporary style is sustainability.
Craftsman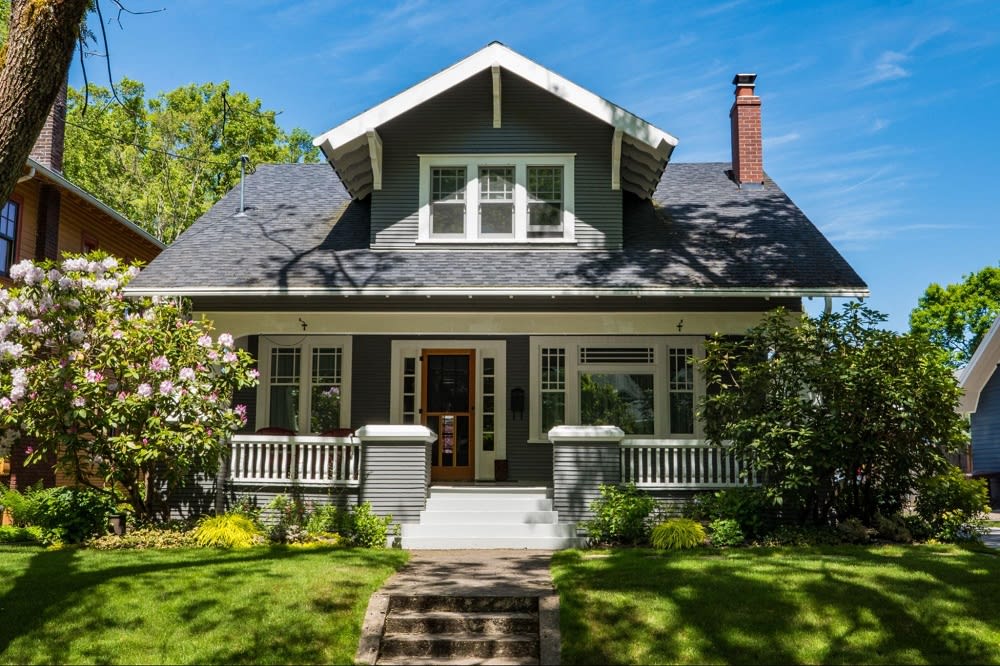 Also referred to as the arts and crafts style, these homes are built from natural materials, including brick, wood, and stone. The houses are low to the ground, symmetrical, and have low-pitched, gabled roofs. They are designed for minimal upkeep and efficiency. Common features of the style include large front porches, many small-paned windows, and extensive interior work, such as large fireplaces, window seats, built-in bookshelves, cabinets, and open floor plans. Architects in Burlingame who specialize in the craftsman style include Panko Architecture, who also work in Mediterranean, ranch, bungalow, Tudor, colonial, and contemporary styles.
Cape Cod
Named for its birthplace on the coast of Massachusetts, the Cape Cod style is appealing, home-like, and nostalgic. It was first adapted in the 17th century but became more popular from the 1920s through the 1950s. From small houses to sprawling estates, Cape Cod architecture has a simple, clean-lined style and uses materials like oak and pine wood for beam framing and wood flooring. Usually, one-story houses feature steep, cedar, or clapboard roofs, multi-paned windows, and wood siding. Another typical aspect is the brick fireplace.
Mediterranean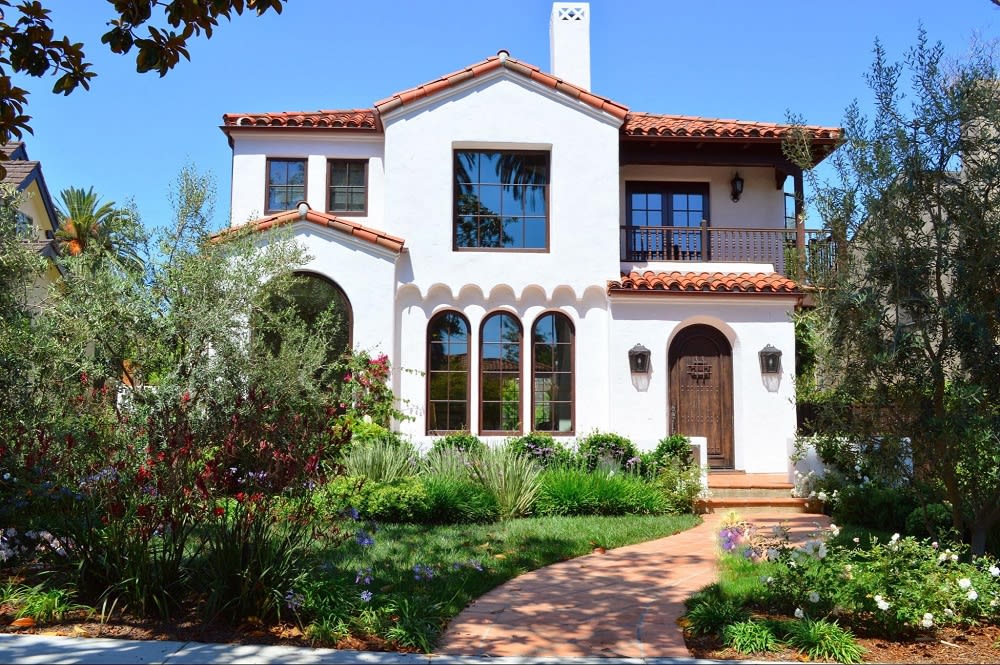 Also known as the Spanish colonial revival, the Mediterranean style resembles the Spaniard's traditional architectural constructions. These beautiful houses include low-pitched roofs, balconies, and ornamental features, such as multicolored tiles and heavy wooden doors. This popular style is both beautiful and unique.
Modern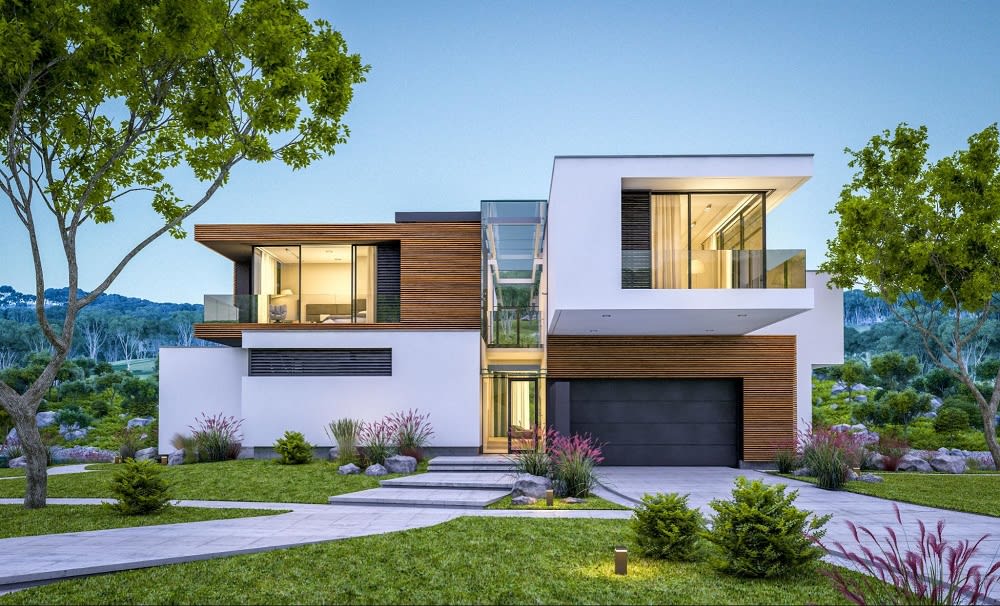 Characterized by simplicity and a lack of ornament, modern architecture is usually easy to recognize. The emphasis is on rectangular forms, open living spaces, clean lines, and natural light. Becoming popular between the early and mid-20th century, the modern style integrates the building into the surrounding nature and gives access to the outdoors with large windows. They are often made from steel, iron, concrete, wood, stone, brick, and glass and will often include built-in storage.
Victorian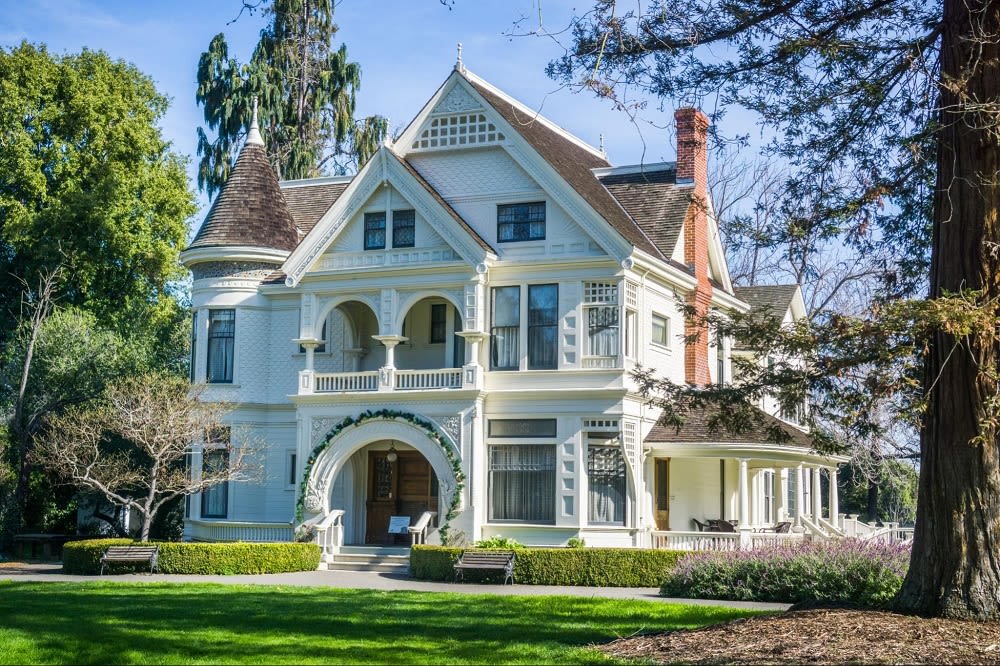 Opposite in almost every way to the modern style, Victorian architecture focuses on beauty over functionality. Named after Queen Victoria, the style refers to the era from 1837 through 1901 rather than a type of building. Originating in England, the style is known for its ornate interior design and unapologetic love of complex ornamentation.
Its exterior features include steep roofs, wood accents, painted or plain brick, large wraparound porches, ornate gables, asymmetrical shapes, bay windows, and sometimes round or octagonal towers. The luxury features do not end with the exterior, as the inside often boasts of complicated layouts, grand staircases, decorative fireplaces, high ceilings, and intricately carved wood paneling.
Ranch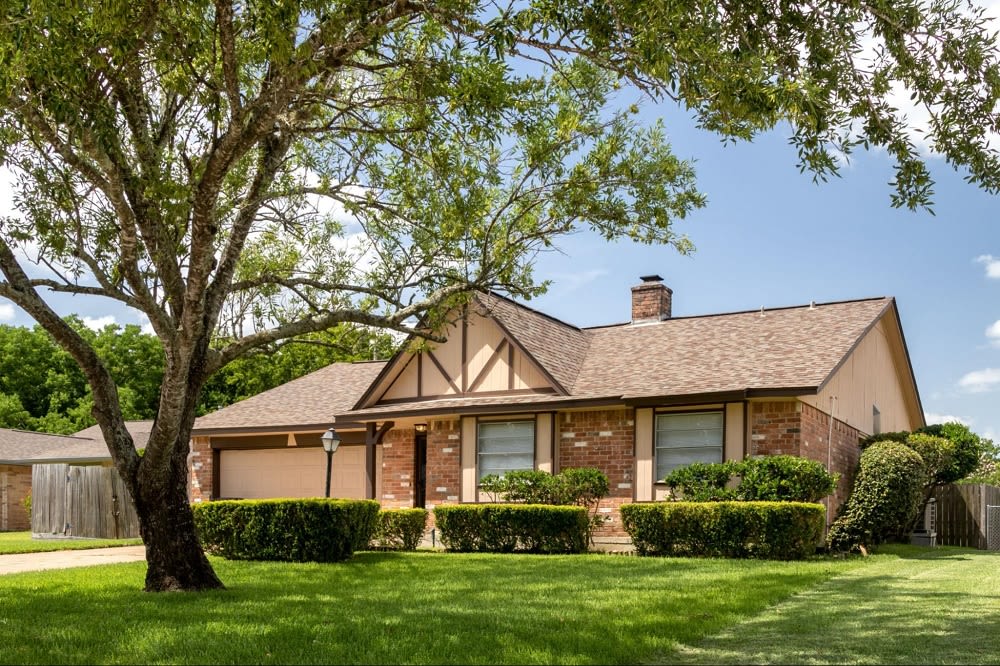 Known by several names, including the California ranch style, this architectural type originates in the United States. Ranch houses are unique for their dense, low-to-the-ground, and lengthy structure. They have minimum exterior and interior decor, with the focus of the building being on the backyard, patio, or other outside space. The low and long layout helps the house remain cool in hotter climates.
Bungalow
Becoming popular in 1880, bungalows have native origins, although they are sometimes considered offshoots of the craftsman style as well. Bungalows have triangular roofs, dormer windows, a large, detached structure, and a front porch.
Tudor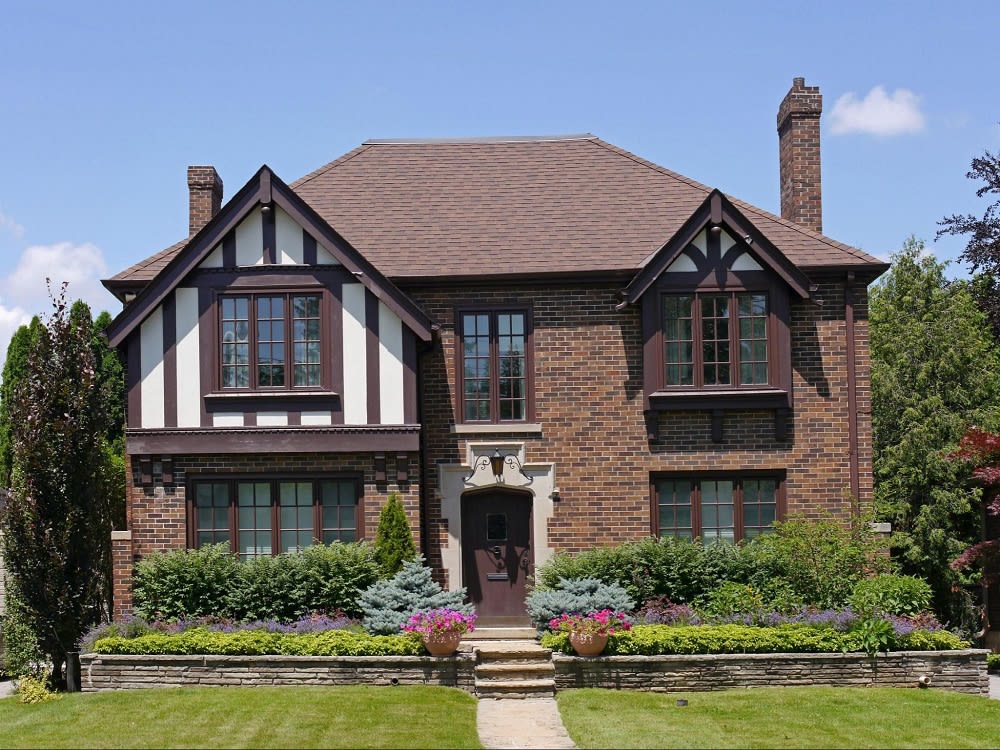 Originating in England from 1485 onwards, the Tudor style has had a long life and has evolved through the rises and falls of its popularity. Typically evoking charm and story-like cottages, Tudor architecture combines Renaissance and Gothic designs, creating a transitional style. In the United States, it was especially popular from the 1890s through the 1940s. Some signature features of Tudor housing include half-timber detailing and long vertical wood beams for a two-toned visual effect. Some houses, however, are built with red bricks with ornate details around the entryways, windows, and chimneys. These houses are often considered Tudor Revival.
Colonial
Beginning with European influences in the 1600s, colonial houses used to be two stories with one room on each floor. In modern times, houses have multiple stories and several rooms on each floor. One of their defining characteristics is their dedication to symmetry. From the outside, the front door is usually in the middle of the house, with the same number of windows and chimneys on either side.
Looking for the style that fits your family?
For those looking at homes for sale in Burlingame, one of the top real estate agents in the area is
Mary Ann Teixeira
. Dedicated to representing her client's interests and goals at all costs, she has skills in communication, negotiation, and navigation through the market. Patient, honest, and responsive, she uses proactive problem-solving and solutions-oriented negotiations to create a simple, stress-free experience. Widely recognized for her accomplishments, Mary Ann is in the top two percent of agents worldwide and the top ten percent of producing agents in the region.
Contact Mary Ann
today to learn more about the housing opportunities in Burlingame.

*Header photo courtesy of Mary Ann Teixeira