The future is now, and your smart home is waiting for you. Beyond the investment value of a smart home, there's a whole world of conveniences awaiting you. Imagine controlling your entire place with the command of your voice or the flick of your finger on your phone. Never worry if the lights are on, the door is locked, or if when your package is delivered. You can access it all. You just need to upgrade your home.


Today, there are smart options for just about everything inside a house. Enjoy an entire suite of smart kitchen appliances. Use voice control on all your devices from anywhere in the house with a smart speaker system. Everything is at your fingertips.
A smart kitchen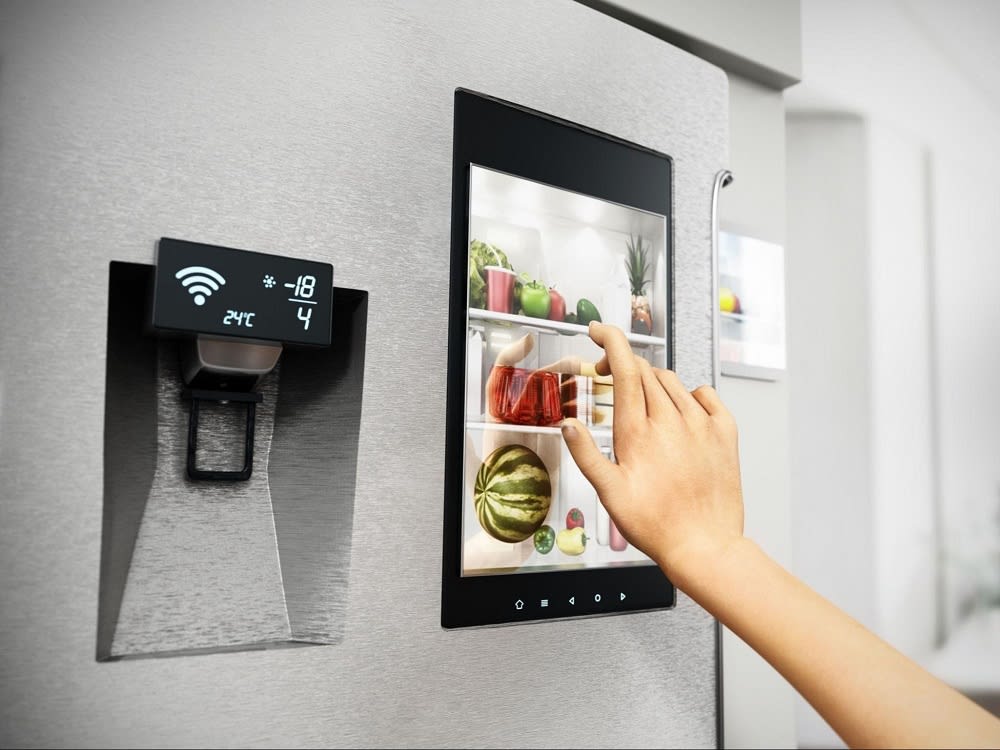 Photo courtesy of Shutterstock
Sure, the size of a kitchen, the counter space, and the cupboards make it what it is, but what if your kitchen could be even better? Set yourself apart in the Belmont real estate market. Whether you remodeled it to its pinnacle of perfection or you're happy with your kitchen's original form, smart devices will enhance your cooking experience.


Smart stoves offer temperature control from your phone, sending updates to you on what you're cooking. Don't stress over where you wander in your home while something's cooking. Your phone will let you know when it's time to return. Auto-sensors can help every meal turn out perfectly. You'll find features range from as simple as a voice command to everything listed here, plus they bake, roast, slow cook, sous vide, and steam your food. Add a smart toaster to brown your bread through supersonic waves instead of heat. It can also detect the type of bread and adjust accordingly.


You're still the barista when you use a smart espresso, but it walks you through the process and offers customizations down to the pH level. And, a smart trash can allows you to throw your garbage away without touching the lid. They're motion and voice censored, so you can stay clean while cleaning your home. The best smart kitchen gadget, though, is the smart fridge. Get footage from inside your fridge from anywhere and never wonder if you need to re-up on anything again. The tablet interface on the door connects with other smart systems, allowing you to control your speakers and thermostat from your fridge. Stream music or other media directly from the door's interface.
Remote thermostat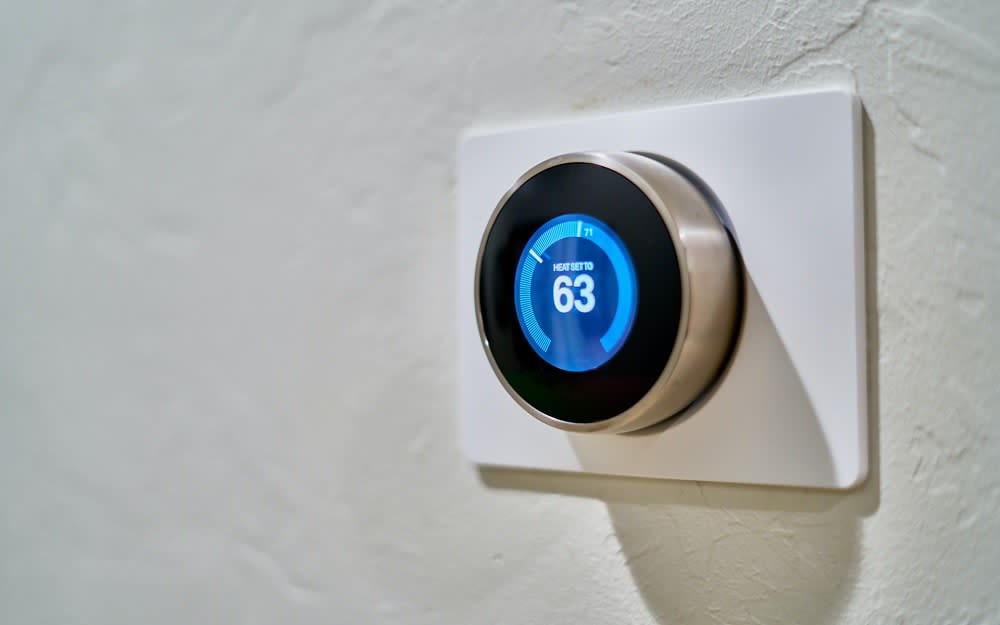 Photo courtesy of Unsplash
Nothing says luxury
like coming home to the perfect temperature. You feel at ease the moment you open the door. Leaving your system constantly running wastes energy and makes your bill soar. Avoid waste and keep the luxury with a smart thermostat.
Control the temp of your home from anywhere through the app. At home, use voice command on any of your speakers with Alexa or Google integration. Smart thermostats learn your schedule to automate temperatures for you. Ensure your system is compatible with the rest of your house systems for ease of use. Remote sensors will find areas in your home struggling to heat or cool. The geolocation feature lets smart thermostats know when you leave and turn off the system to save energy. They learn your habits and create schedules based on your movements.
Smart sound system
Lots of different options for speaker types are out there. It doesn't have to be the Alexa Echo or the Google Dot to have those smart systems built-in. Get high-quality speakers set up throughout your home and outdoor areas to enjoy music wherever you are on your property. Connect them with a doorbell, so you never miss the cable installer again.


Built-in intercoms allow you to talk to the rest of the household. Enjoy all the standard commands of an Alexa or Google device with better sound and tonality.
Light control from anywhere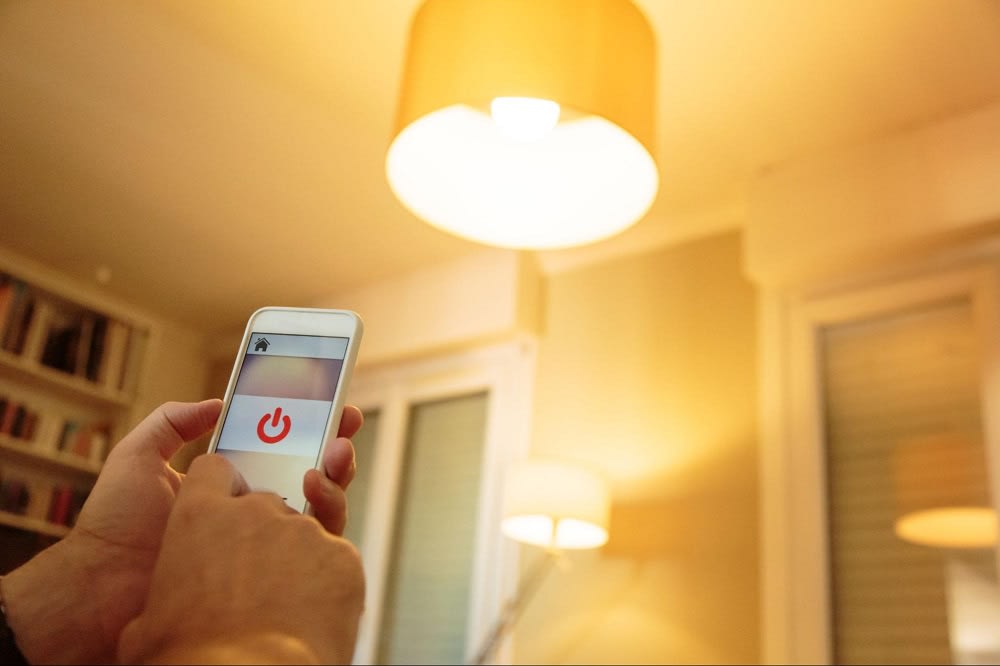 Photo courtesy of Shutterstock
When it comes to smart lights, it's best to pick one system and stick with it. You don't want several apps through which to switch. While you can control them through Alexa or Google, the manufacturer app typically offers more control over the devices.


Wyze offers some of the best selections of smart lights at the best prices. You'll find smart bulbs in just about every tone of white and dimmers ranging from very bright to practically nothing before turning off. Their stock includes color lights with a wide range of bright, vivid colors, lamps, nightlights, light strips, and video doorbells.
Make anything smart
Want to make everything in your home smart? Use a smart plug or switch. They turn any device into a smart device so that you can turn them on and off from your phone or via voice command. Some offer calendar features, turning appliances on and off on your schedule. They even connect with other smart devices of the same brand for more seamless total home control.
Tell your doors to lock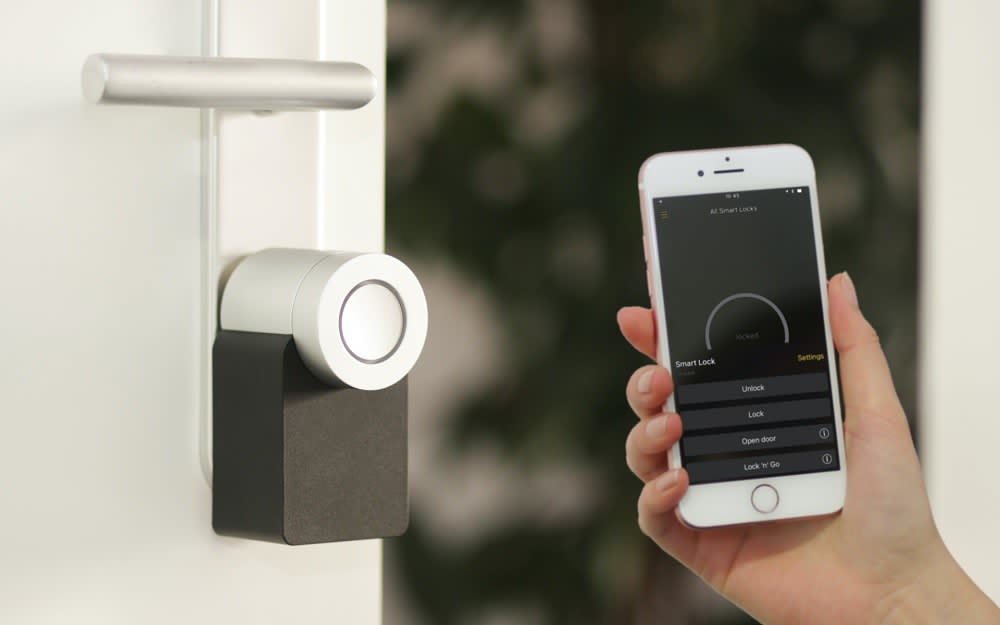 Photo courtesy of Unsplash
Stop stressing over whether you locked the doors and do it again from your phone, wherever you are, at any time. Never lock yourself out again or worry about a lost key. Enjoy keyless entry using a keypad, fingerprint, app, or home control system.
Always know who's at the door
Doorbells feel so intrusive at times, but not with a smart doorbell. They're not as loud and overwhelming because they send alerts to your phone and through audio, while motion sensors show video of who's at the door.
Smart security systems
A smart security system is the final piece to your smart home. Enjoy Alexa integration for voice control and access from anywhere. Get professional monitoring to alert emergency services when needed so that help is on the way as soon as possible. These systems also have neat features like garage door control, integrated light control, and compatibility with smart locks, thermostats, and doorbells. It's an all-in-one solution that will set you apart in Belmont real estate.


If you're interested in the Mid-Peninsula market,
Mary Ann Teixeira
can help you find the perfect tech-savvy home to fulfill your every need and dream. She knows the market intimately and fights to get her clients the best deals available, from Belmont houses to
Redwood City real estate
.

*Header photo courtesy of Unsplash