The news is full of reports on inflation and ever-increasing mortgage rates. After the pandemic set most housing markets on fire, how will the Mid-Peninsula fare during these changing economic times? You'll find the landscape today is very different than it was at the beginning of the year.


While today's mortgage rates are less attractive to buyers, the Bay Area remains a strong market. Property and location play a significant role in weathering these ever-changing times. Discover which factors play the biggest roles and which markets are at the greatest risk. Most importantly, take a breath, and consider the facts. This isn't a doomsday report.
A changing market
There's no denying that today's market is very different than it was even at the beginning of the year. The record low mortgage rates of the pandemic created a buying frenzy throughout the country. Low rates motivated renters to become first-time buyers earlier than they imagined, heating most markets at a much faster than usual rate. While this is true for the Mid-Peninsula, the area sustains considerable regular growth. Previous growth isn't a guarantee for future success, but it does show trends keeping the region attractive to buyers.


Economists say we will continue feeling the effects of inflation for years, long after rates drop. Supply issues increase the costs of everyday needs, and there's a lot less money to save and spend. Mortgage rates continue to rise, reaching seven percent. While the mortgage rates may detract from the hordes of buyers seen during the pandemic, they will not last forever, and the buyers will remain out there. Houses continue to receive multiple offers because people know refinancing is always an option. The reduced competition also makes it a fantastic time to buy. The highly competitive techniques of last year may not be needed, giving buyers more options.
Increased sale time
The Mid-Peninsula is still seeing houses receive multiple offers and bidding wars. It's just happening at a slightly slower pace than it was at the beginning of the year. High mortgage rates are less attractive to buyers, creating a smaller pool in any given market. It's unlikely buyers will gain to previous numbers. This makes it an attractive time to buy, as reduced competition means more negotiating power. On the flip side, sellers can remain confident that the market will move their home quickly.


Fortunately, since the Mid-Peninsula market is always hot, these changes aren't stopping homes from selling. For instance, Redwood City homes now sell in
two weeks
, while Burlingame real estate sees a median of just
11 days
on the market. Sellers will be glad to see that this is still a fast sale. Think about it: in approximately two weeks after you list your home, it'll be in escrow. Buyers benefit from the current market as well, with more active listings on average. This allows them to take more time to compare other properties without worrying about the red-hot competition seen in the past couple of years.
New properties in high demand
Not all properties are made equal in the eyes of
weathering economic changes
. You'll find that new homes for sale in Redwood City and the rest of the Mid-Peninsula move a lot faster than older properties. So, if you own a new home, feel some comfort from this recent trend. Should you decide to sell, you'll still see bidding wars that can reach significantly over the asking price. Meanwhile, buyers can give themselves an edge by shopping for older homes as well.
Take note, though, that Redwood City luxury homes and those in the top 5% of the rest of the peninsula are getting hit the hardest right now with the interest rate increases. When you're looking at properties at this level of investment, a few percentage points can mean thousands of dollars difference in monthly costs. Many buyers balk at these price differences, preferring to wait until the rates drop back down. While these properties tend to be in short supply, a significant shortage of buyers could lead to larger price drops.
Cyclical pattern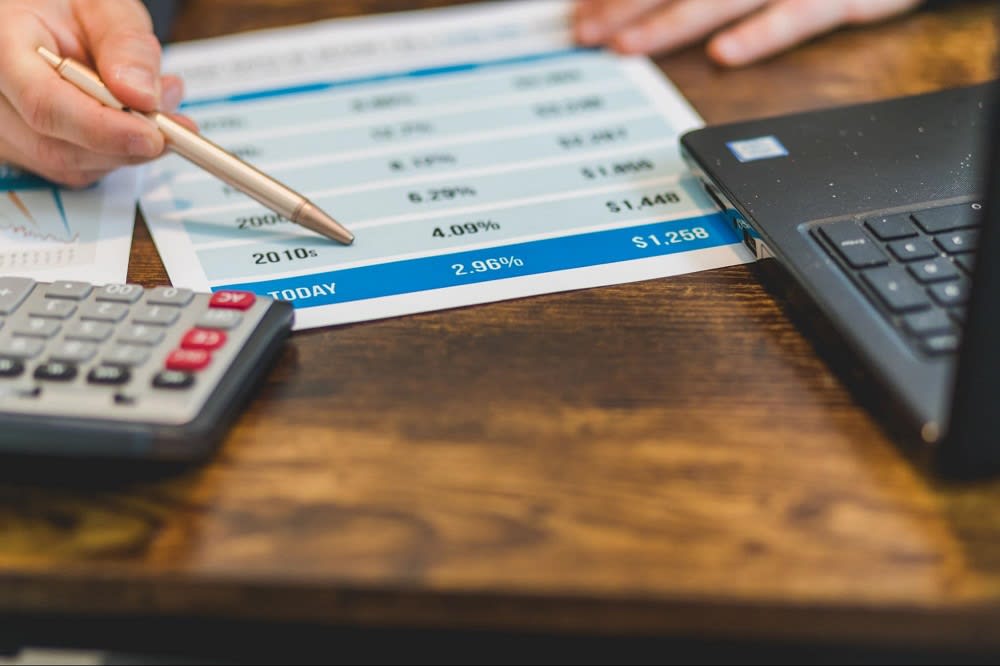 Photo courtesy of Pexels
Looking back to the dot com burst and the "financial bubble burst," when the cycle goes downward, it usually does so for a few years before bouncing back. While it's predicted this downturn in the market won't be as bad as the financial bubble burst, it likely will be worse than the dot coms. Current predictions show a
7% drop by next year
in housing prices. It's less than half of the 2008 crash but double the dot coms. So, while it'll be better than last time, they say, nationally, we should brace for impact.
The Mid-Peninsula is a different market from the national market, though. Housing goes through similar cycles, with a downward cycle starting around 2016. What you may note from
this cyclical pattern
are the different ways it impacts regions, similar to the way property type determines its fortitude in an economic downturn. There's some evidence that the Mid-Peninsula, like new properties, will experience less of a hit.
Depends on buyers
It all comes down to what buyers do in the upcoming months. Trends create predictions for overall regions, but it's the people buying properties in the Mid-Peninsula that will shape the outcome of the market. While technology industries also experienced some hits this year, they remain a solid workforce. The area's premium location in terms of attractions and employment continues to make it a hot real estate destination.


Considering buying as the market cools and the bidding wars slow? It's the perfect time to avoid overpaying for a home.
Mary Ann Teixeira
is here to help you through the buying process. She provides honest advice that is informed by the current market and tailored to you. Mary Ann prides herself on ensuring you make an investment that serves your best interests.
Reach out today
.

*Header photo courtesy of Pexels