Redwood City offers an array of hip, new restaurants to enjoy for every occasion. Whether you're in the mood for California cuisine or something more exotic, you can indeed find it here. Below are some of the newest hot spots to break bread with family, colleagues, friends, and lovers.
The BottleShop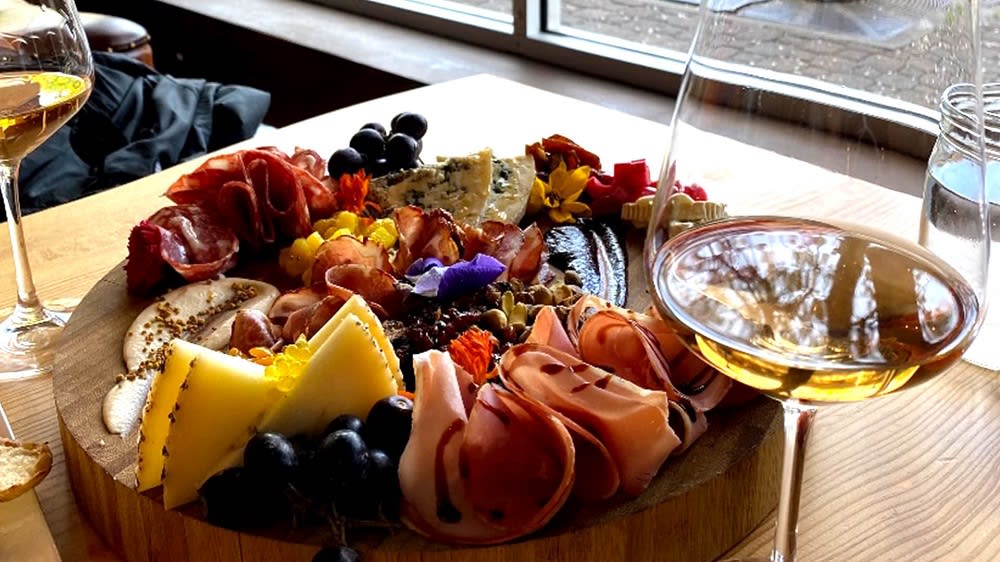 As new kids on the block, Tom Boriolo and John Graham-Taylor opened
The BottleShop
in October 2020. This restaurant's bread and butter is farm-to-table fare, small-production estates wines, wine pairings, wine retail, and community focus. Between John's experience as a GM and wine director and Tom's experience as a wine and service captain, they bring 65 years of experience to the table. They aim to make guests feel welcome and at home in their stunning restaurant, offering an extensive wine list, exquisite cheese and charcuterie boards, and bottles at retail prices to take home. Whether you drop by for a bottle, book your next private event, or sit down for a solo lunch, the BottleShop staff will make you feel appreciated and looked after.
La Fonda de Los Carnalitos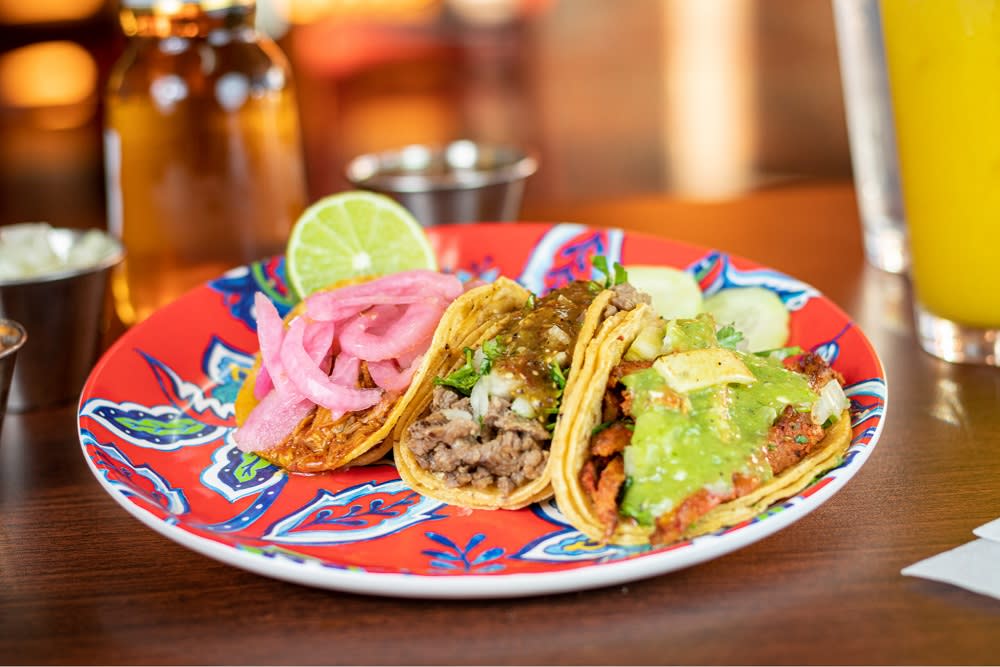 With great pride and passion for Mexico City's colorful cuisine, Luis and Alfredo Santos (Los Carnalitos) bring
La Fonda de Los Carnalitos
to the Redwood City community. Los Carnalitos first brought the authentic flavor of Mexico City to the Bay Area by opening their food truck in 2015, followed by opening Carnalitos Restaurant in 2017. Finally, in 2021 they decided to open La Fonda del Los Carnalitos to share more refined and complex dishes from their beloved Mexico City. Their new location features masterfully prepared favorites like crispy flautas and soul-warming pozole. The menu is straightforward and boasts all the favorites of Mexican cuisine you've come to know and love.
Timber & Salt
Next time you've got a hankering for some exceptional California cuisine and craft cocktails, head to
Timber & Salt
. This eatery is ideal for grabbing post-work drinks with colleagues or a casual dinner date with your love. The menu is teeming with fresh and seasonal dishes prepared sophisticated yet straightforwardly. If you're a fan of spirits, you'll be glad to know Timber & Salt has an impressive selection of gin, agave, brandy, rye, rum, vodka, fernet, scotch, and whiskey, in addition to plenty of wine options. Pair your drink with snacks like crispy brussels sprouts and braised pork shoulder. Order the fried chicken, served with butter bean ragout, braised chicories, grilled leeks, burrata, and marjoram buds if you're looking for something hearty and comforting. Every dish is carefully crafted to enjoy in this cozy, urban restaurant.
Kemuri Japanese Baru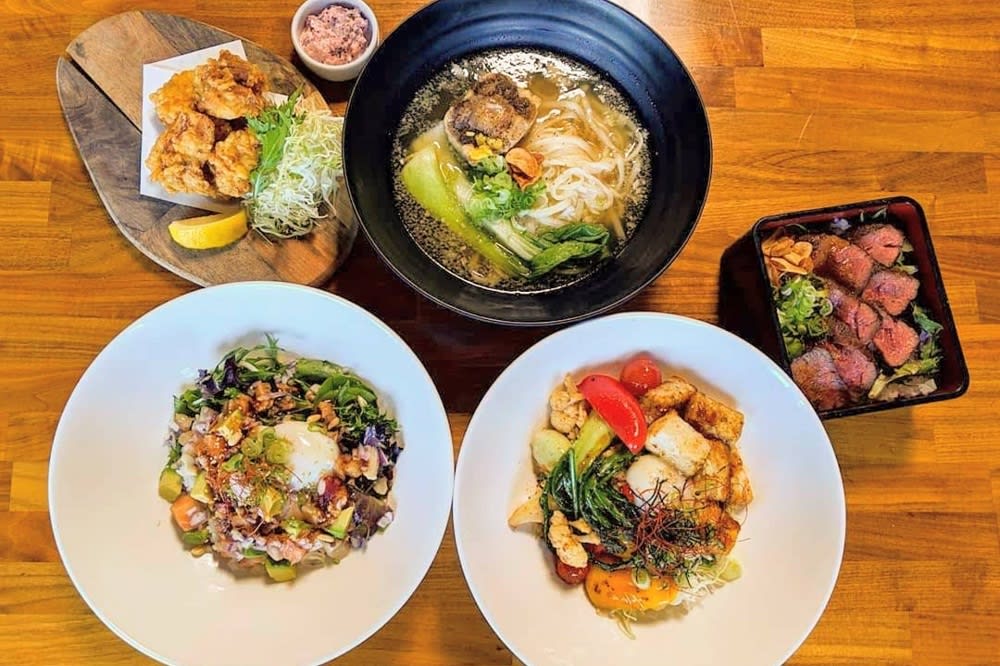 Kemuri translates to smoke in Japanese, and you're in for a treat when dining at
Kemuri Japanese Baru
. This fabulous restaurant features a full bar serving rare sake, shochu, and Japanese whisky alongside Japanese Baru-style dishes. Kemuri dishes are made to pair with the extensive beverage selection. It is recommended to order a variety of dishes to share with everyone at your table to relish a whole Japanese Baru experience. Try rice prepared in a new and enticing way with an order of wagyu garlic rice. Order the premium gyutan steak, a premium beef tongue grilled on Binchotan charcoal served with onion umami sauce for a tender and succulent bite of bliss. No matter the dishes you choose, you're in for a culinary journey of grilled delicacies and bursting flavors when you dine at Kemuri Japanese Baru.
Alhambra Irish House
Alhambra Irish House
opened in the Alhambra building, the original site of the Alhambra theatre and saloon, first established in 1896 when the Prohibition Act forced the bar to close its doors in 1920. As the new owner took over in 1998, they began a remodel that eventually led to its roof catching fire in 2001. The current owners continue the tradition of merriment, meeting, food, and drink that the Alhambra started in 1896, even keeping the smoke marks from the fire of 2001. This is the kind of spot you stop by after a long workday to nosh Guinness pub cheese and pretzels and take back a couple of ice-cold brews. Meet friends for wings and brewskies, or treat yourself to a Kobe burger with melty Dubliner Irish-aged cheddar. Good friends, good food, and good times abound at Alhambra Irish House.
Broadway Masala
Anupam followed his heart, pursuing a successful career in food and hospitality. He shares
Broadway Masala
with the Redwood City community with unrivaled passion and love. His journey began at Taj Ambassador New Delhi, where he honed his skills of operating a kitchen with gumption. After 27 years of experience in the restaurant business, he took a leap of faith and opened Broadway Masala.
Eating here will take you on a culinary journey through the vibrant flavors of Indian cuisine. The ever-changing menu features dishes prepared with local, seasonal ingredients that showcase the diversity of Indian cooking. Meet some friends to share a few plates, like the pomegranate chicken tikka and gobi Manchurian, a crispy cauliflower dish prepared with spicy soy garlic sauce. The menu is concise, with every dish given the care and attention it deserves. Michelin recommended this phenomenal Indian restaurant in 2015, 2016, 2018, and 2019. Stop by to see what the hype is all about.
Marufuku Ramen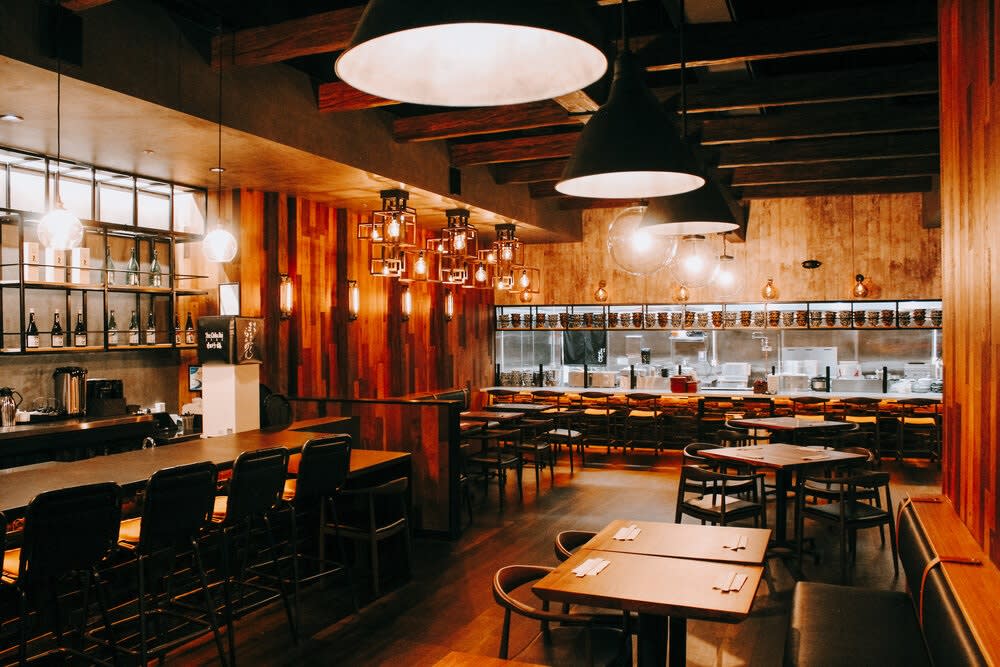 A San Francisco favorite,
Marufuku Ramen
made its way to downtown Redwood City in 2020. Marafuku's 20-hour long tonkatsu ramen has drawn large crowds in San Fran and brings more of the same to Redwood City locals. Marufuku is known for Hakata, a regional style of ramen featuring a rich and savory pork broth served with thinner-than-usual noodles. This luscious bowl of ramen is topped with tender chashu pork belly, a seasoned soft boiled egg, green onions, wood ear mushrooms, and bean sprouts. This is the
perfect
bowl of noodle soup to enjoy on a cool afternoon or night. If you're not a big ramen fan or would like to try other delicious Japanese dishes, the menu offers plenty of small plates and rice bowls to choose from, including Japanese-style fried chicken karaage and braised pork belly kakuni bowls.
Selby's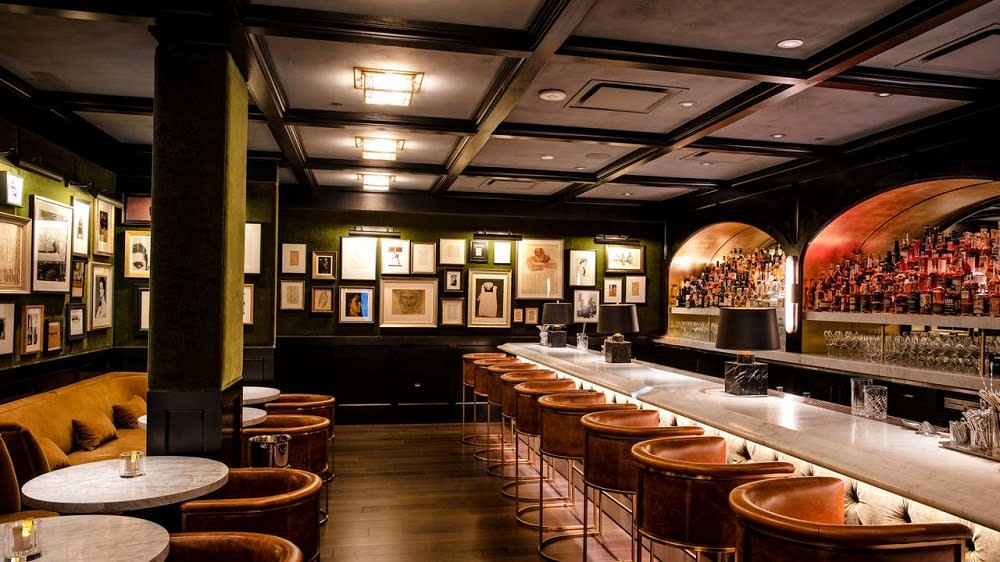 Selby's
opened in 2019, providing an excellent option for date nights, anniversaries, and exclusive events. This fine dining establishment boasts a 20,000-bottle wine list, specialty cocktails, and sumptuous fares. The dining room takes you back in time to the glamorous days of old Hollywood with a refined menu to match. Start dinner with "the coldest martini on the West Coast," followed by some yellow tuna tartare. If you're feeling exceptionally lavish, opt for the caviar service, complete with brioche, Jidori eggs, creme fraiche, and chives. Choose between Kaluga, Ostera, or Reserve, or go for a flight of all three. Follow your indulgent caviar with an equally sophisticated plate of beef wellington, but make sure to save room for a slice of decadent, midnight chocolate cake for dessert.
Are you eyeing Redwood City homes for sale? Contact
Mary Ann Teixeira
to help you find the Redwood City real estate of your dreams. Your luxurious Redwood life awaits!

*Header photo courtesy of Uber Eats, Broadway Masala