Trying to find the right neighborhood to live in is almost like dating—and the endeavor can be just as daunting. But, when you finally find that perfect fit, the neighborhood that compliments your personality, accentuates your lifestyle, reinforces your beliefs, and supports your goals and aspirations in life—the experience can leave you just as speechless.

With nearly 8 million people and nine counties that make up the San Francisco Bay Area, navigating the terrain of the real estate market here means a lot of ground to cover. When it comes to narrowing down your perfect match in a neighborhood along the gorgeous Bay Area Peninsula, knowing the key profile elements of each distinct contender can make the process of finding instant chemistry with your prospective community that much easier. Whether you're looking for eclectic or quaint, quiet or bustling, these Peninsula neighborhoods are the cream of the crop.
Burlingame
If your heart desires a safe neighborhood with excellent walkability, a top-tier school system, and convenient access to a variety of public transportation options all with a backdrop of breathtaking nature at your doorstep, then Burlingame might be the place for you. One of the most affluent and highly desirable areas to live in the Peninsula region, it's not uncommon to find a lot of young, working professionals among its residents. With a bevy of high-end stores and 5-star restaurants along Burlingame Avenue to choose from, most
Burlingame luxury homeowners
don't often need to venture far to enjoy the luxury of fine dining and the perks of quality retail therapy. Its location between San Francisco and Silicon Valley, combined with its convenient access to Caltrain and BART, offers commuters a variety of easy options to get to and from the office. Burlingame is also a real estate market destination spot for tech and biotech industry professionals aiming to work close to home.
Burlingame has an ambitious green program that encompasses 16 city parks, a community garden, and wildlife sanctuaries—with a landscape of incredible beauty and the most diverse flora and fauna species native to the Coastal Foothills sitting right along the edge of Burlingame in Mills Canyon Wildlife Refuge. The bustle of Burlingame's two quaint downtown areas offers residents a vibe of urban expanse without sacrificing any small-town community feel. Its population is diverse and predominantly liberal since young professionals and families with children make up a large portion of the community's residents. Burlingame is a town of historical significance that dates back to the California Gold Rush—a prestige reflected in its massive estates, honored by its award-winning school system, and felt in its quality of life.
San Mateo
San Mateo is ranked as one of the top places to live in the United States. With a consistently pleasant, sunny climate and a casual blend of urban-suburban vibes, San Mateo is beloved for how well it reflects the economic strength of Silicon Valley—it's nearly the largest city on the Peninsula and is home to a diverse array of down-to-earth, liberal residents. Easy access to major freeways and the San Mateo Bridge, along with a stellar public transportation system and equidistant proximity to San Francisco and San Jose, makes living in San Mateo appealing for working professionals who commute. Downtown San Mateo is as vibrant as the San Mateo community itself, with plenty of shopping options, a multiplex theatre, fantastic parks, farmers' markets, and free summer concerts.
San Mateo is as ideal a place to raise a family as it is for singles, with a quality atmosphere that doesn't carry the same kind of pretense that might come with living in some of its neighboring cities. The city boasts an outstanding school system, and the community of residents and
San Mateo real estate
owners is tightly-knit one—everyone looks out for one another. There are many attractions throughout San Mateo that offer plenty of opportunities to take in the culture, like the Japanese Gardens in San Mateo's Central Park, and to take in nature, such as Coyote Point's hands-on-learning wildlife center. For those who enjoy living in a welcoming, diverse neighborhood that elegantly balances quiet, suburban charm and vibrant urban exploration with something new to be discovered and enjoyed on any given day, then San Mateo might just be the right neighborhood fit.
Millbrae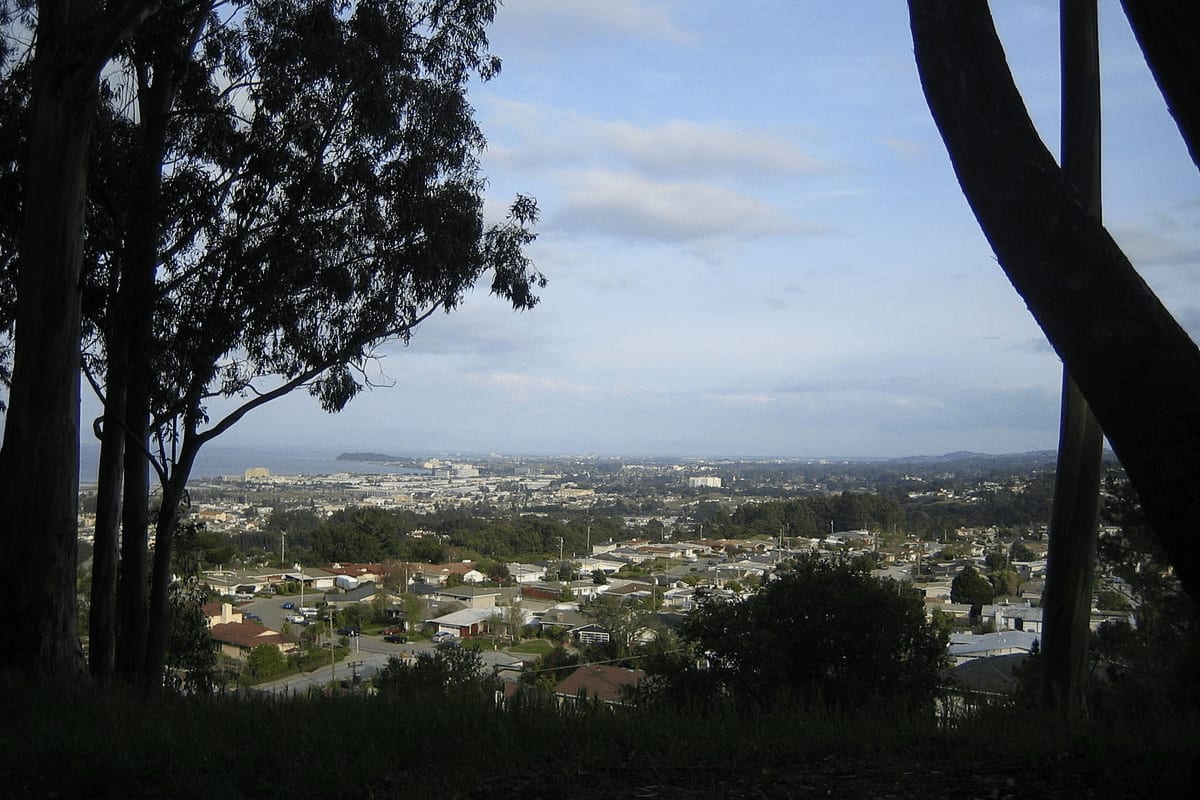 If the qualities you're looking for in an ideal neighborhood include a pleasant Mediterranean climate, historical wealth and prestige, one of the finest school systems in the Bay Area, an abundance of outdoor activities, and a safe, peaceful environment to raise your children in, Millbrae might be the ideal suburb for you. One of the more opulent areas in the Peninsula to live in, Millbrae has a smaller, but very diverse community—one that understands itself, cares for each other, and creates strong bonds between people. It's an extremely safe and blissfully quiet area—it's not uncommon to find retired individuals and couples mixed into the fabric of Millbrae's community of young families and professionals.
Millbrae packs a punch when it comes to outdoor recreation. There are over 14 parks to choose from within the area, with many hosting seasonal community events as well as classes for kids, adults, and seniors offered through the Millbrae Recreation Department. Millbrae is also home to the Bay Area's biggest Labor Day event, the annual
Millbrae Art & Wine Festival
, which has over 100,000 people in attendance each year. For working professionals who commute, while taking
Millbrae homes for sale
into consideration, take into account how conveniently it's located within the Bay Area. It's close to the San Francisco International Airport with access to multiple major freeways and sits at the tail end of the Bay Area Rapid Transit System (BART) in the Peninsula—the largest intermodal terminal in the West, and also home to Caltrain and the Samtrans bus system.
Belmont
Nestled between San Carlos and San Mateo, Belmont is an appealing neighborhood for families with children. Boasting one of the best school districts in the region, you'll often find younger parents with small children in the community since they're looking to provide the best education money can buy for their kids. Though a significant portion of the area's demographics consists of families with children under the age of 18, Belmont is a widely diverse town—which, along with its educational system, its location within the mid-Peninsula for commuting professionals, and its small-town ambiance that's perfect for families, makes it a high-demand area for homebuyers.
There are 14 beautiful parks and 337 acres of open space to enjoy in Belmont, which are perfect for little ones to run, hike, play, and bike in. In addition to Belmont's exceptional public school system, the area is also home to one of the nation's top not-for-profit Catholic universities—Notre Dame de Namur University. Belmont is fairly equidistant in its proximity to Silicon Valley and San Francisco, which makes commute times to and from work and play for working professionals easy. The quiet residential streets that come with the
Belmont real estate
market, along with its delightful views of local woodlands and the San Francisco Bay, make coming home all the more serene. If your top criteria while searching for a neighborhood includes family-friendly, small-town ambiance, great education, and an easy commute, then Belmont might just be the right Peninsula neighborhood for you.
San Carlos
Nestled between Redwood City and Belmont, San Carlos is a quaint suburb, only spanning about six square miles—and is arguably the best neighborhood fit for anyone looking to live a luxuriously slower-paced lifestyle, whether you're a family with children or a young and single, working professional. The area is blessed with great weather all year-round and has a charming downtown area full of excellent restaurants and small-town ambiance. San Carlos is lined with a variety of large trees—including towering Redwoods—that bring a sense of peaceful oneness with nature, while nearby Edgewood Park offers the perfect spot for leisurely hikes and quiet afternoon picnics.
The community of residents that make up sleepy San Carlos is tightly-knit, and it's not uncommon for neighbors to know and care for one another. The walkability of the town lends itself easy access to a variety of local bookstores, boutique stores, adorable little coffee shops, grocery stores, and an array of decadent restaurants—there is even a local brewery and winery in town! San Carlos has a unique location since it's only 25 minutes away from San Francisco, and about the same amount of distance away from San Jose, yet it is still untethered to the bustle of either major city. The city sponsors several seasonal community events, from summertime concerts to its prestigious Art & Wine Faire. If a quieter life, small-town atmosphere, and an affluent, family-friendly neighborhood feels like the right fit for you, then it's worth it to add
San Carlos homes for sale
to the list of potential neighborhoods you'd like to call home.
Redwood City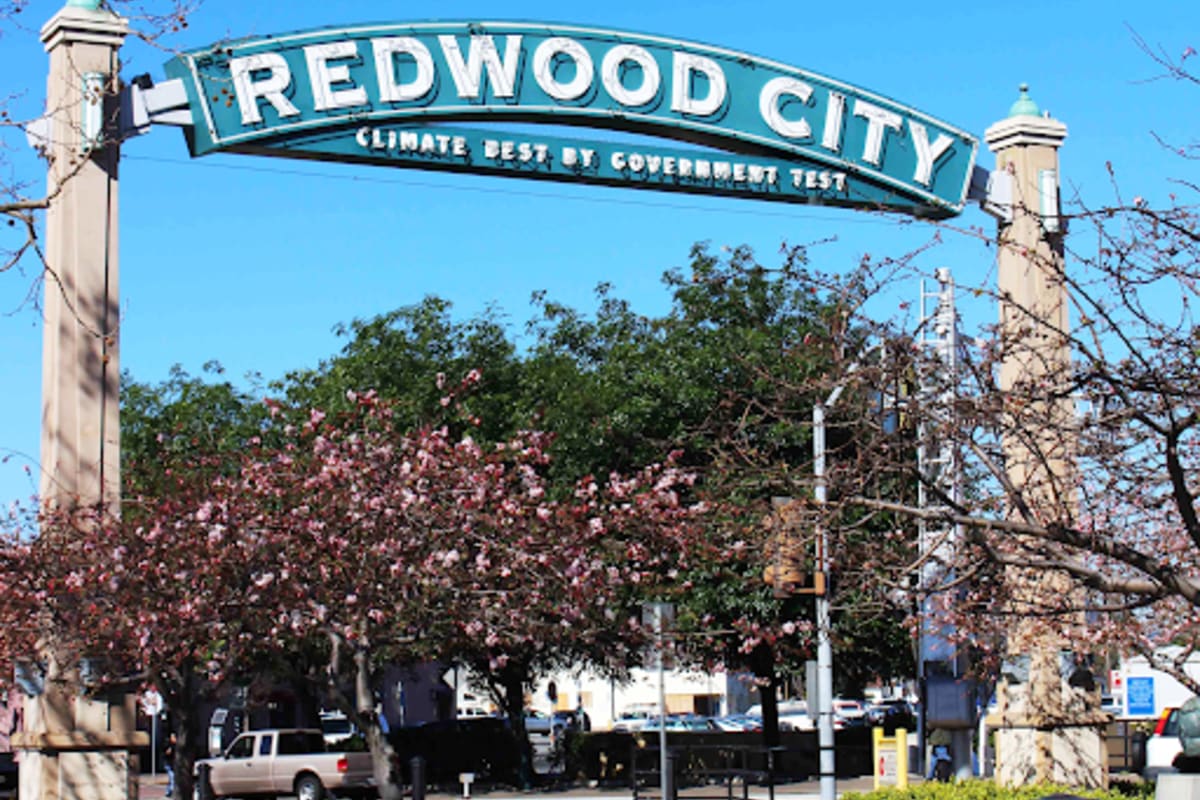 Located between San Carlos and Menlo Park, Redwood City serves as the booming county seat of San Mateo County. With a plethora of restaurants, events, shopping, and entertainment to choose from in and around Redwood City's vibrant and thriving downtown district, it's a neighborhood that's the right fit for couples, new families, young professionals, and singles looking to take advantage of the near-perfect weather and urban-suburban vibe of its tree-lined streets. The diversity of Redwood City's open-minded and welcoming community is reflected in its eateries, local businesses, live music and theatre scene, and its full calendar of cultural events held throughout the year. As more high-profile tech companies continue to move into the area, Redwood City is fast becoming a sought-after work-live locale in the Bay Area.
While adding
Redwood City homes for sale
to your list of potential places to call your own, family-friendliness and commutability can also be included on the city's list of appealing qualities. The Redwood Shores area of Redwood City is one of the safest places to raise a family in the Peninsula—with fantastic elementary schools, public parks, and plenty of kid-friendly activities to be found among this close-knit, waterfront community. Redwood City also boasts easy access to San Francisco and the work hubs of Silicon Valley via major freeways and public transit.
There's so much to take into account while finding the San Francisco Peninsula neighborhood that's right for you—but when you boil it all down, just like any compatible relationship, you'll know it when you feel it. While there might be no such thing as perfection, there is absolutely a neighborhood in the SF Peninsula that's perfect for you.
If you're looking to make the move to the Bay Area for the first time or are seeking a new location or beloved neighborhood, consider contacting
Mary Ann Texiera
and her team of real estate agents. They're available to answer any questions and help you begin your search for a wonderful home and neighborhood in the San Francisco Peninsula.